Let's start this review with this fact, the Zebra Delguard is a budget-friendly mechanical pencil. It is no way competes with great mechs like the Rotring 600 or TWSBI Precision. If you are looking for a wallet-friendly upgrade from your Bic Mechanical, this is a good choice. The pencil comes packaged with a 12-pack of HB leads.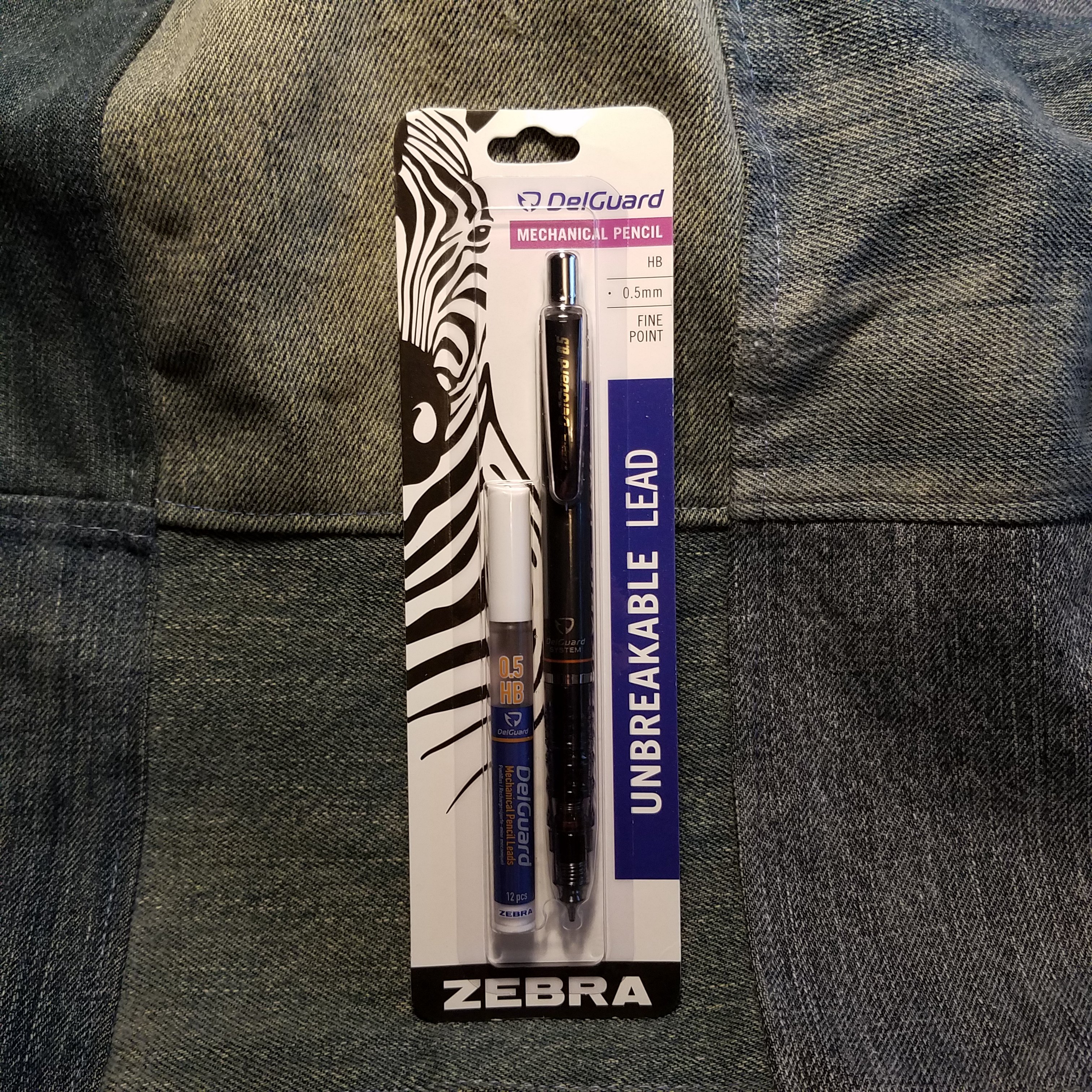 First off in the look department, this pencil is a charcoal gray and black pencil with chrome and orange accents. The top half of the body has a pinstripe visual look that seems as if it is intended to look like carbon fiber or something a little fancier. It looks pretty nice. The grip section is molded smoke-colored translucent plastic. You can see the workings of the DelGuard mechanism inside. The nock and the point are the only external metal parts of the pencil. The nock covers a tiny niblet of an eraser, so carry a block eraser. Internally you can see springs in the DelGuard mechanism. A single click extends 0.5mm of lead every time.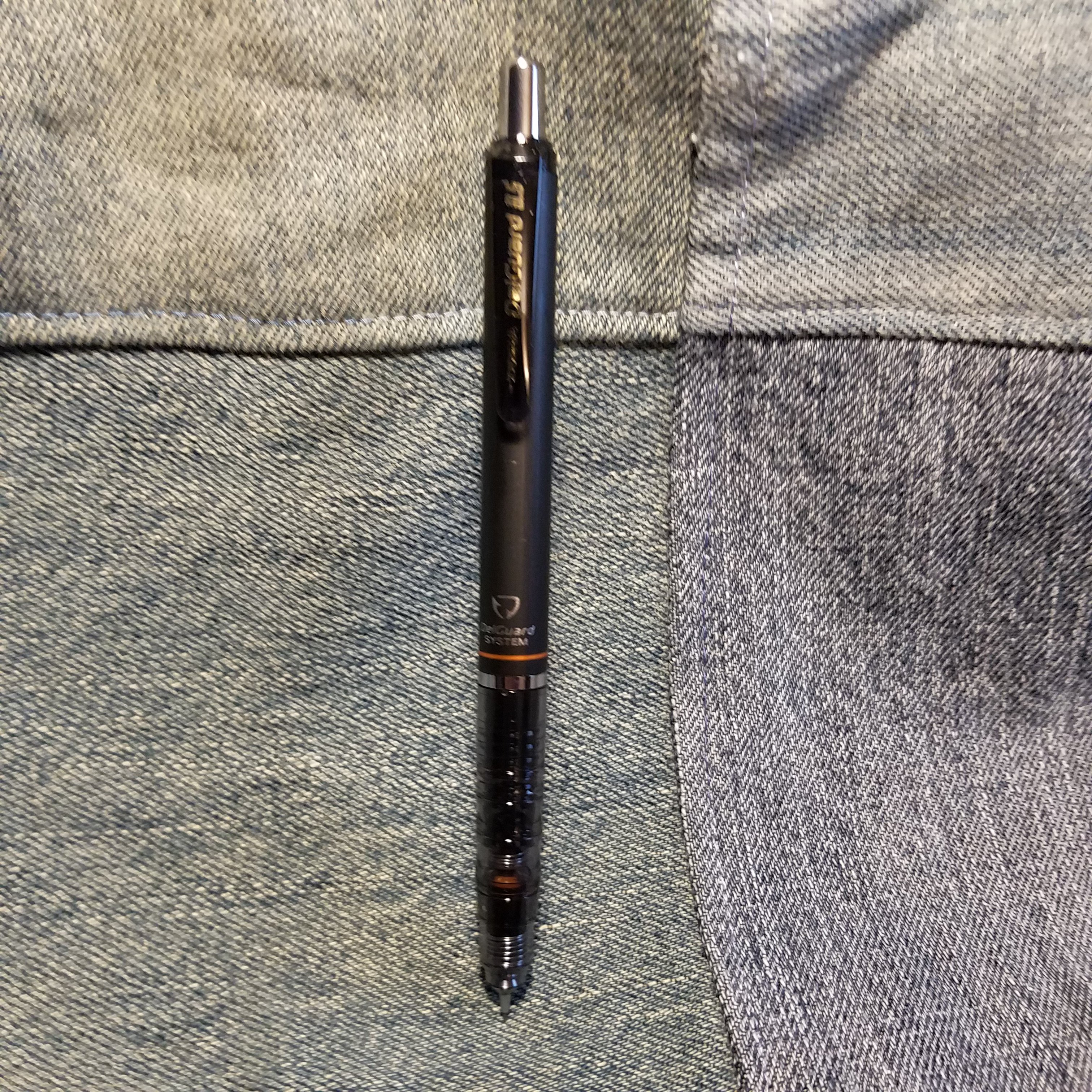 A big negative for me is that there is no way to unscrew the pencil should the mechanism jam, you are in a word, screwed, should the pencil jam up. That said, it's a $4.99 mech readily available at big box, drug, and grocery stores; most likely you won't cry if it gets jammed you'll have the funds to buy a new one.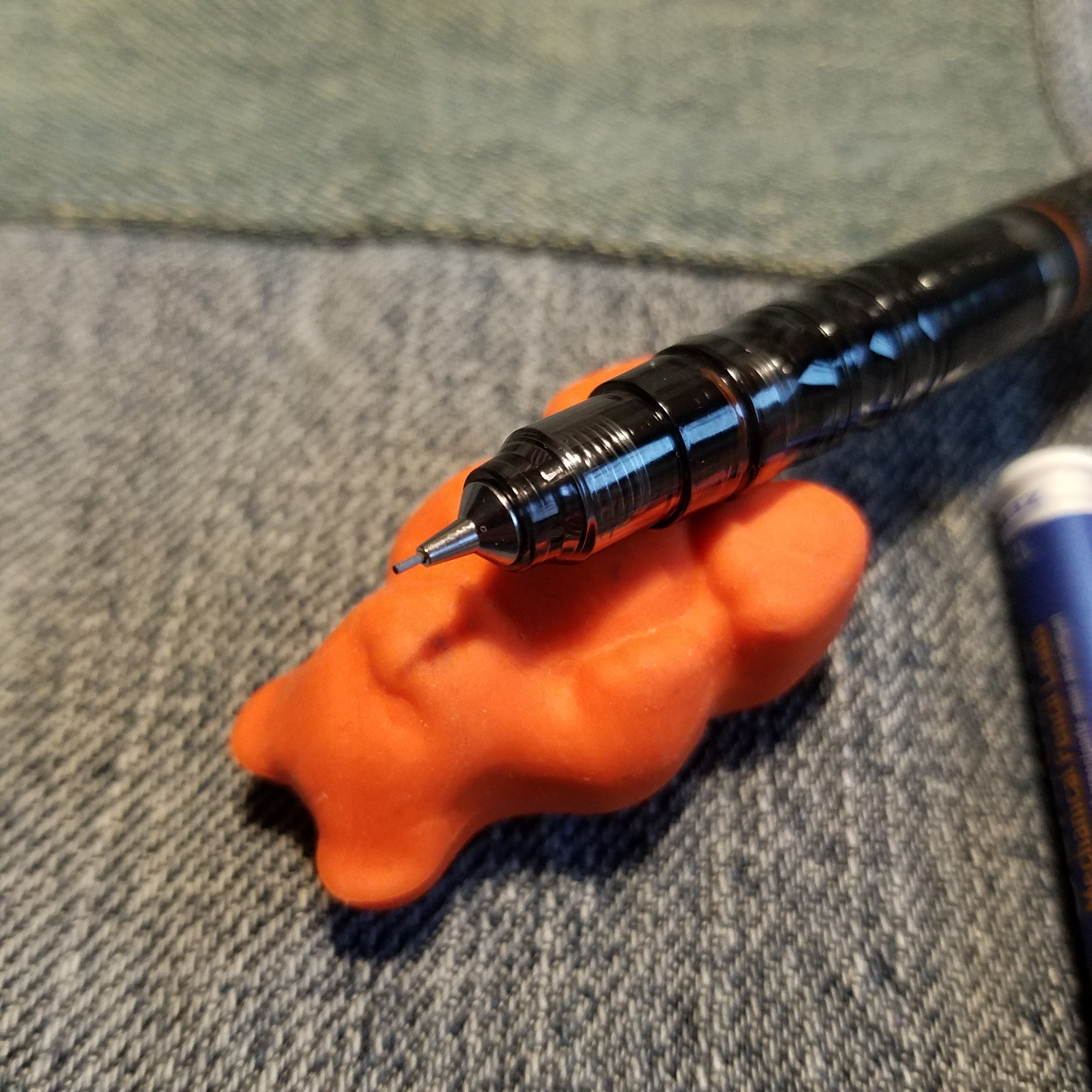 In hand this is a VERY lightweight pencil. It's a barely there feeling that I expected to hate, but I didn't. I wrote page after page and enjoyed it far more than I expected. It felt good despite weighing so little.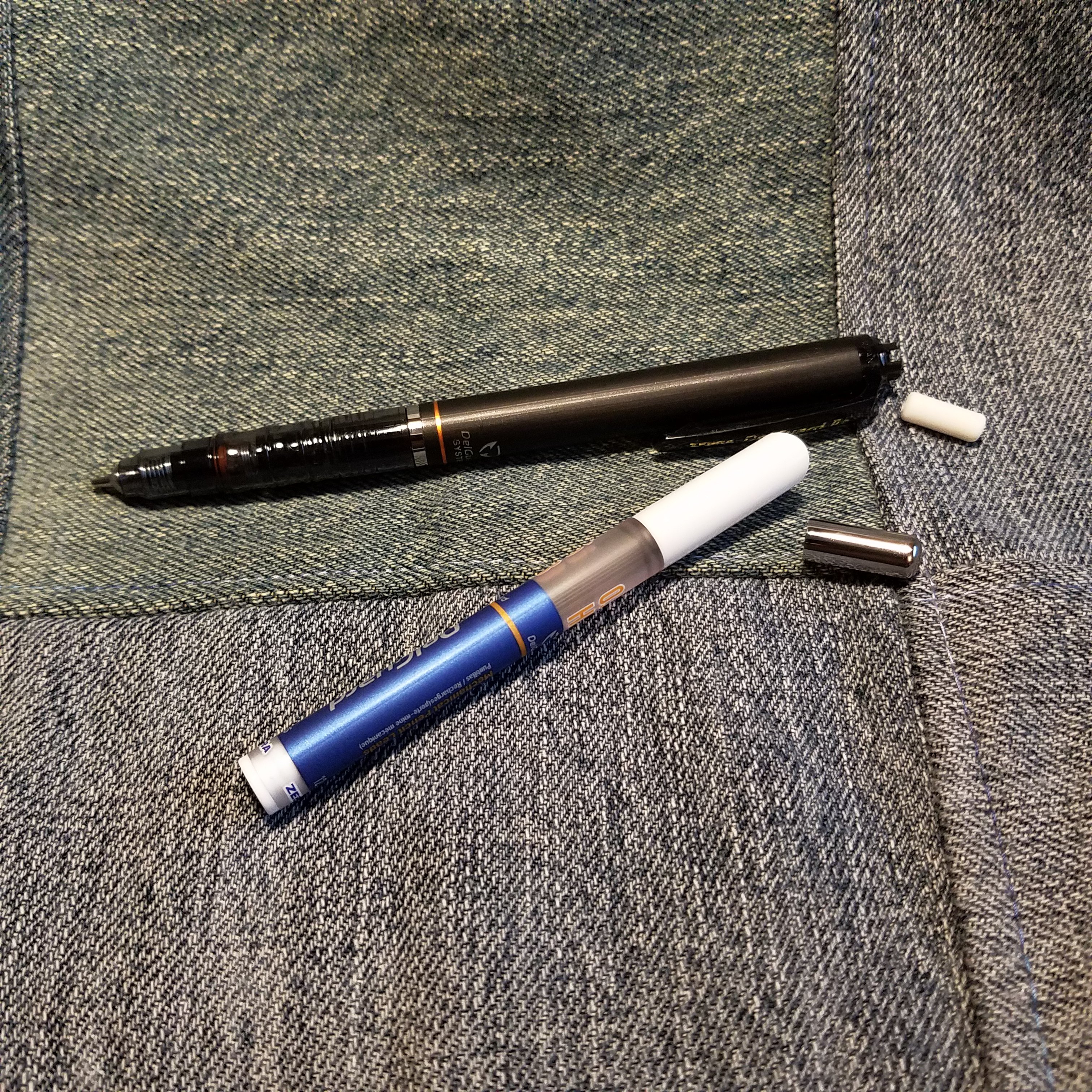 As for the mechanism, it works. When the lead is extended at a typical amount the little tip pushes out and protects the lead. At a high angle or a low angle, it works. The only time it broke in regular use was when I extended the lead more than 2mm, even then you could see the tip beginning to extend to protect the lead. The key to the DelGuard mechanism working properly is extending the right amount of lead at a time. And it does work. When I wrote with a heavy hand the tip extended.

The included lead is a true HB. It's decent on rough paper but is nothing to write home about. I did find it decently smooth, though not as smooth as NanoDia leads.
My experience with the DelGuard is positive. I'm encouraged by how well the mechanism works on their lowest end version of this mech. It makes me want to invest in a higher end version from JetPens. If I had a teenager or friend who I was attempting to get them away from disposable mechanicals this would be a fabulous cheap option.
Jetpens has a bunch of higher end options which are still south of $15.