I had a request for Jotters in a variety of colors. Canson makes their mein-teintes paper in 8.5x11in size, perfect for making jotters. On my way home on Friday I stopped at Charette and bought up a variety of colors, yellows and blues. They have a lot of great colors and I looked online and in some catalogs they carry a mixed color pack that I may have to pick up some time.
I had gone to my local crafts store and bought a package of "card stock" paper for scrap booking. I'm not sure whats going on out there in the scrap booking world but this paper was not cardstock, it was slightly heavy than regular paper, it was probably a 65lb paper rather than a 90lb paper I usually associate with cardstock. It's more cover weight paper for reports. Well it's just this side of useless for my needs. So it will end up as end sheets for hedgehogs and perhaps the pages of some hedgies.
Anyway, rant over, the canson paper was perfect. A nice texture and weight for my covers. I stacked Southworth linen textured 25% cotton, 24lb paper in ivory color wiht the canson and stitched it with the ecru and white thread combination. I dare say the off white thread looks good with all colors of paper, kind of the way Khaki pants look good with most colors of shirts.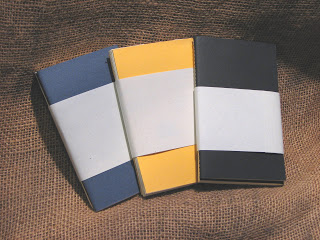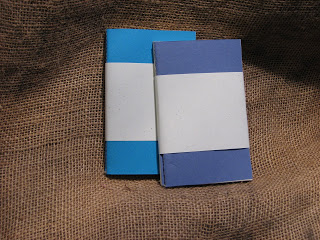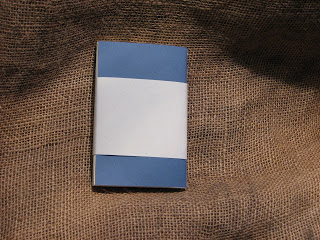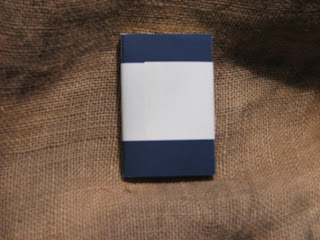 I forgot to add these are also small cahier sized- 3.5×5.5 inches, and no pocket in the back.