I decided that I would do some testing of the new Staples brand paper, which I have from a reliable source is manufactured for them by a major paper brand. (I'll do a post on that soon.)
So I tested the 3 papers I wrote about in my previous post here.
The first paper I tested was Staples brand 65lb coverstock. It's thick, stiff and smooth. It's quite enjoyable to write on, accepts all inks well without noticeable feathering or strikethrough.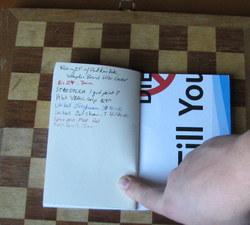 The next paper was the Staples brand 5 squares per inch graph paper. As much as I don't like to sew it up into a book I was surprised at how much I liked writing on it. The paper is very lightweight, very smooth and takes ink well. I noticed a little feathering with the fountain pen and the Staedtler liquid point. There was also a lot of strike through with most pens, however the following pens showed little to no strike through- Uniball Jetstream- all colors and the space pen. The thicker pens with more liquid ink had more strikethrough.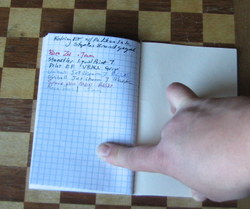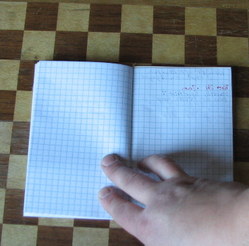 The next paper was the Staples brand 20lb paper in cream. I found little strike through on the paper with the exception of a red liquid ink pen in .7mm. I should check it out with a thicker fountain pen and see what happens. Again I was pleasantly surprised at how nice this paper was to write on. While not the same experience as a Strathmore 100% cotton it as a very nice feeling paper with all the pens. The fountain pen ran smoothly over the surface and the more fluid inks didn't feather, with the exception of the red ink, which gives even the thickest of papers trouble.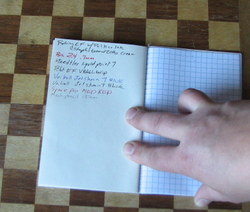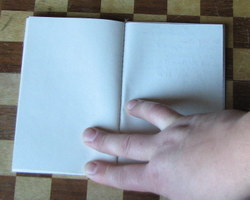 I was pleasantly surprised at the quality and enjoyability of the Staples brand paper. I found the coverstock to be more pleasant than some of the other cardstock I've used for hedgehogs. All papers were listed as acid free on the package.