I picked this ink up ages ago via a sale on Amazon. It is a favorite ink of mine, and leans too green and teal for it to be considered professional. That is to say, that I don't think that I can get away with signing paperwork with this lovely ink. That said, I think it deserves to be reviewed.

I've used this in most of my pens over the years. It works well in most pens and better yet cleans out of them with ease. It does not seem to stain any of my demonstrators. It is nice in a fine to broad nib. It wetter flowing nibs the ink looks dark blue-green and has a red sheen. In even the finest nib I found it to give a smooth feel, it is nicely lubricating.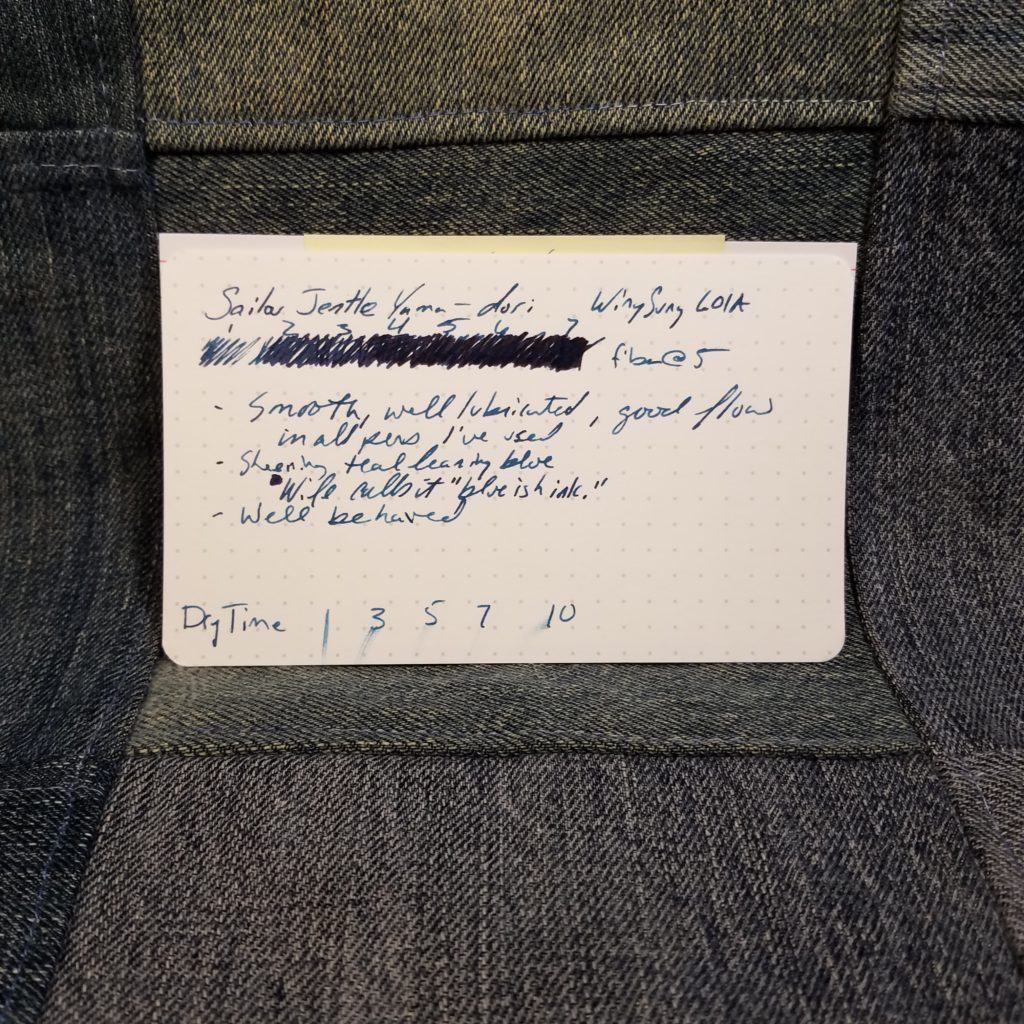 It is generally a well behaved ink, working well on nice paper and decently on junky paper. On garbage paper it is not prone to feathering or bleeding. On nice paper you get a lovely red sheen. Dry time on better paper is slower, around 7 seconds with a fine nib. On garbage paper it dries in under 5.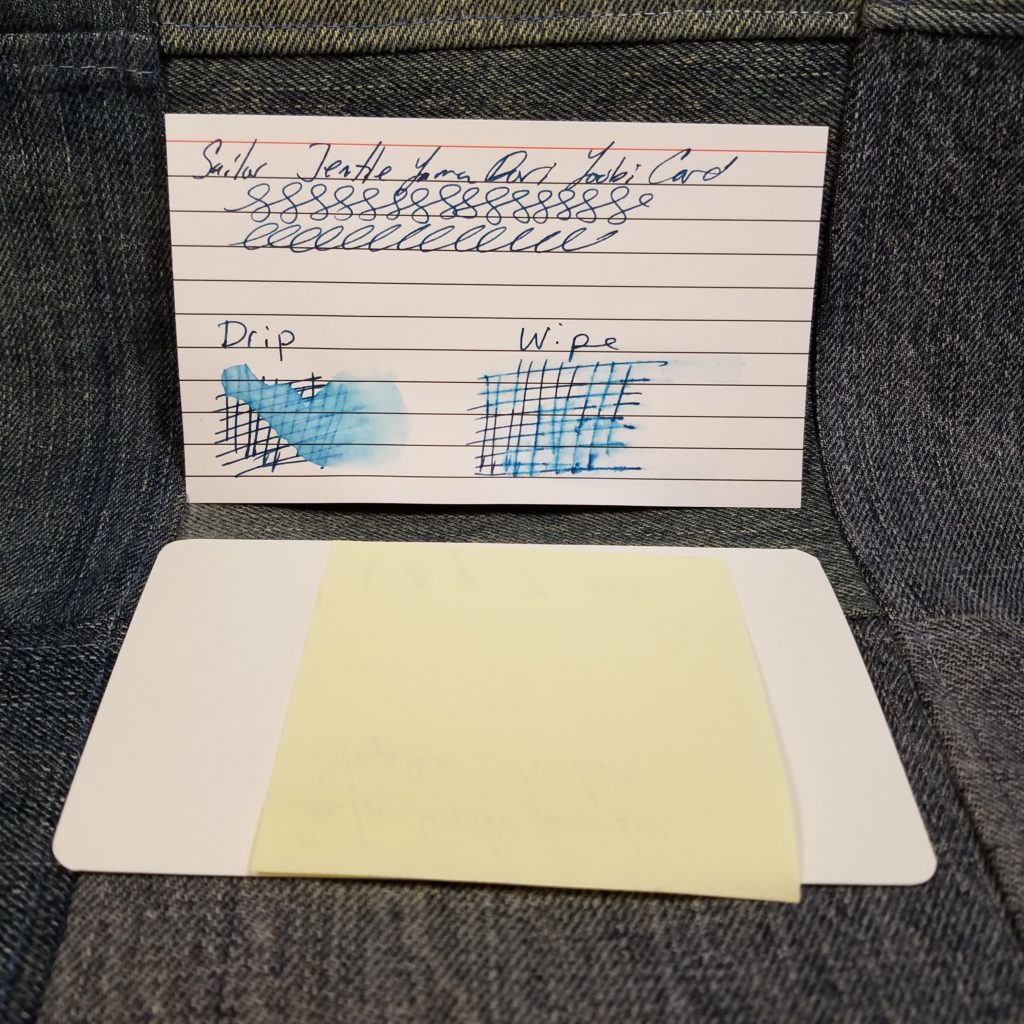 This ink isn't going to survive the wash. In my wipe test it smeared all over. The drip test left blue ink migrated with little semblance of the lines left.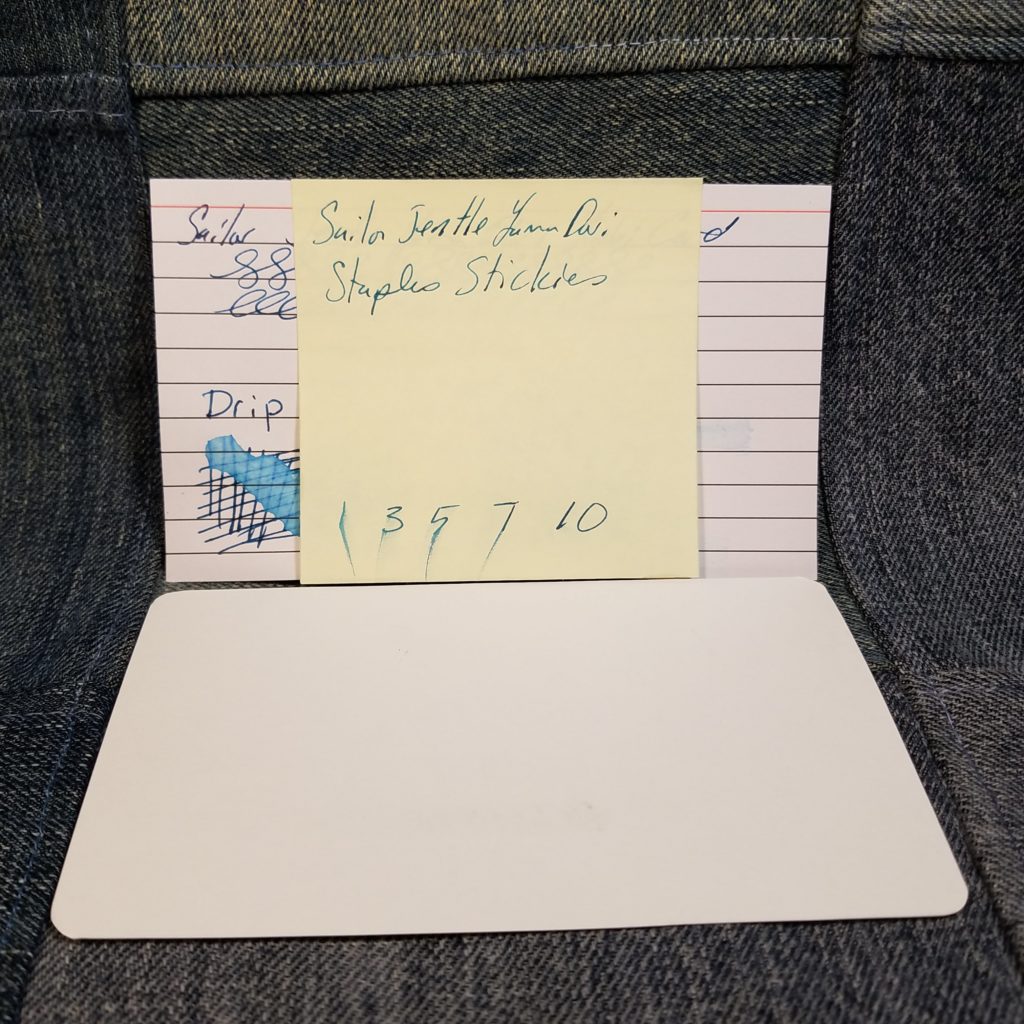 The ink performed well on most paper. That said it didn't do well on Field Notes*. I had plenty of bleed and show through in that book. It did really well in a standard Story Supply Co book. Of course it does great in my Baron Fig Confidant and L1917. Clearly i like this ink. I purchased a full bottle. This ink is readily available from most vendors who carry Sailor inks. You can find many other reviews of this ink on most review blogs. It's a great ink.