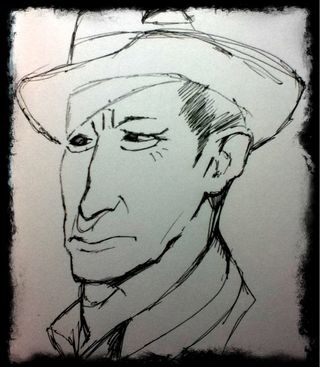 I thougth I'd show you another cowboy drawing. I started this guy the same as the last- with the Pilot Technica .04, quickly scratching out the basic lines. This image is about 5×7 inches just a little larger than the last few drawings I've loaded up.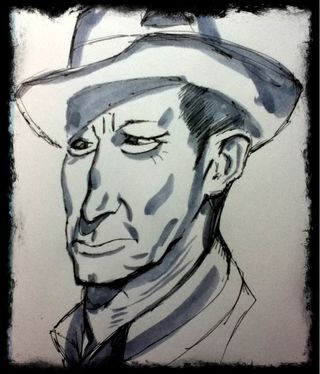 After that I added the shades of gray, using layers to get darker shades of gray.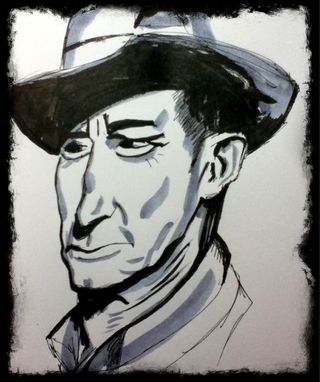 Finally I added black with the brush pen.
Obviolsly I'm totally digging these brush pens. I've found a figure drawing class and I think i'm going to go and draw with this pen combination. Additionally, I've used the Loew Cornell pens I reviewed here with this technique and it's pretty cool when they bleed into the gray ink. Also the pens are way more comfortable when used for drawing than when writing.