Diamine Chopin was first introduced as part of the Diamine Music boxed set. The set had ten colors of ink in 30 ml bottles. In this case, the bottles are short squat squares rather than Diamine's usual taller rectangular 30 ml plastic or 80ml glass round shouldered bottles. When sold individually the 30 ml bottle retails for roughly $10. The set is roughly $55.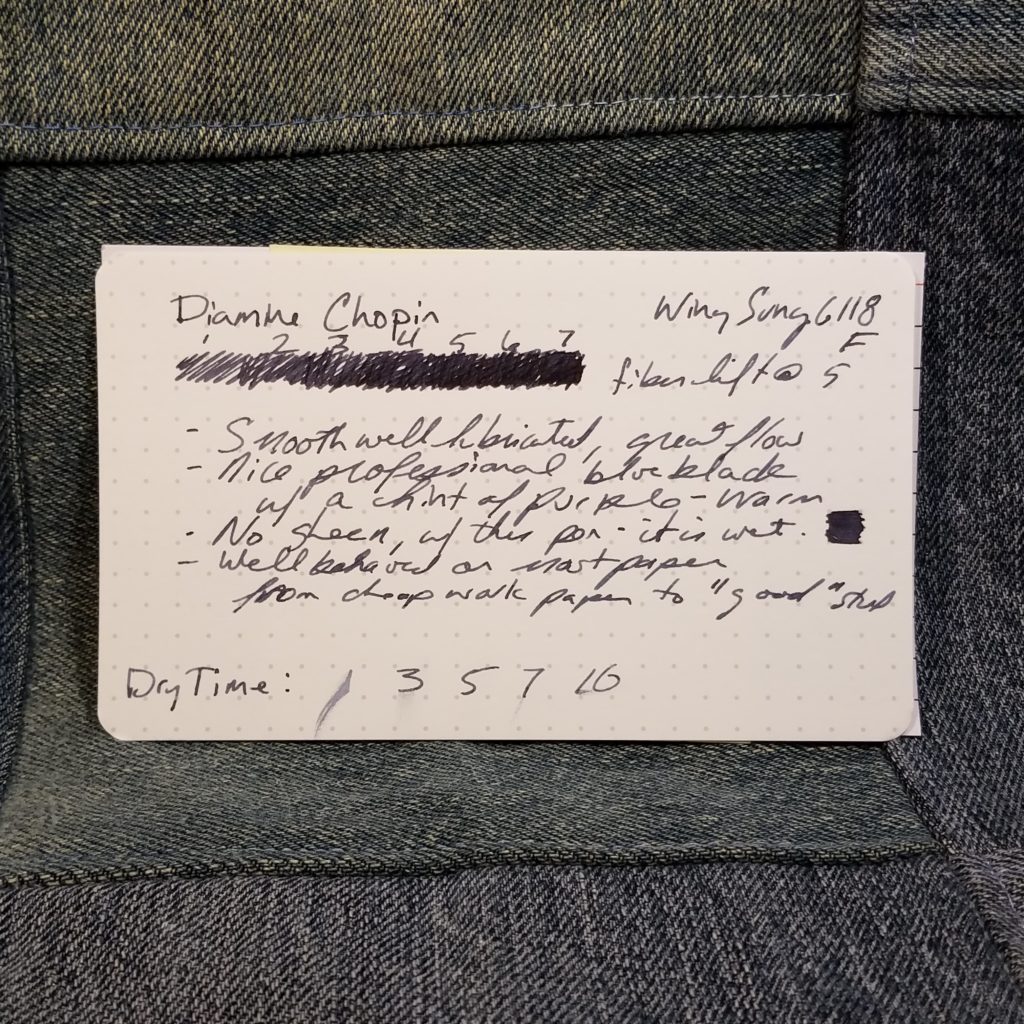 This ink is a warm blue-grey, though most will classify it as a blue-black. I notice some shading on some paper, though not on most. The ink feels great on every paper I used- even Field Notes*! The ink is well lubricated and like most Diamine inks, well behaved. The flow is great in the pens I've tested. Currently, I've got it in a Wing Sung 3118. In the layered test on Baron Fig Strategist cards I found there to be a subtle red sheen. I didn't notice this on any other papers. Granted my testing was mostly done with fine and extra fine nibs, given my search for professional inks.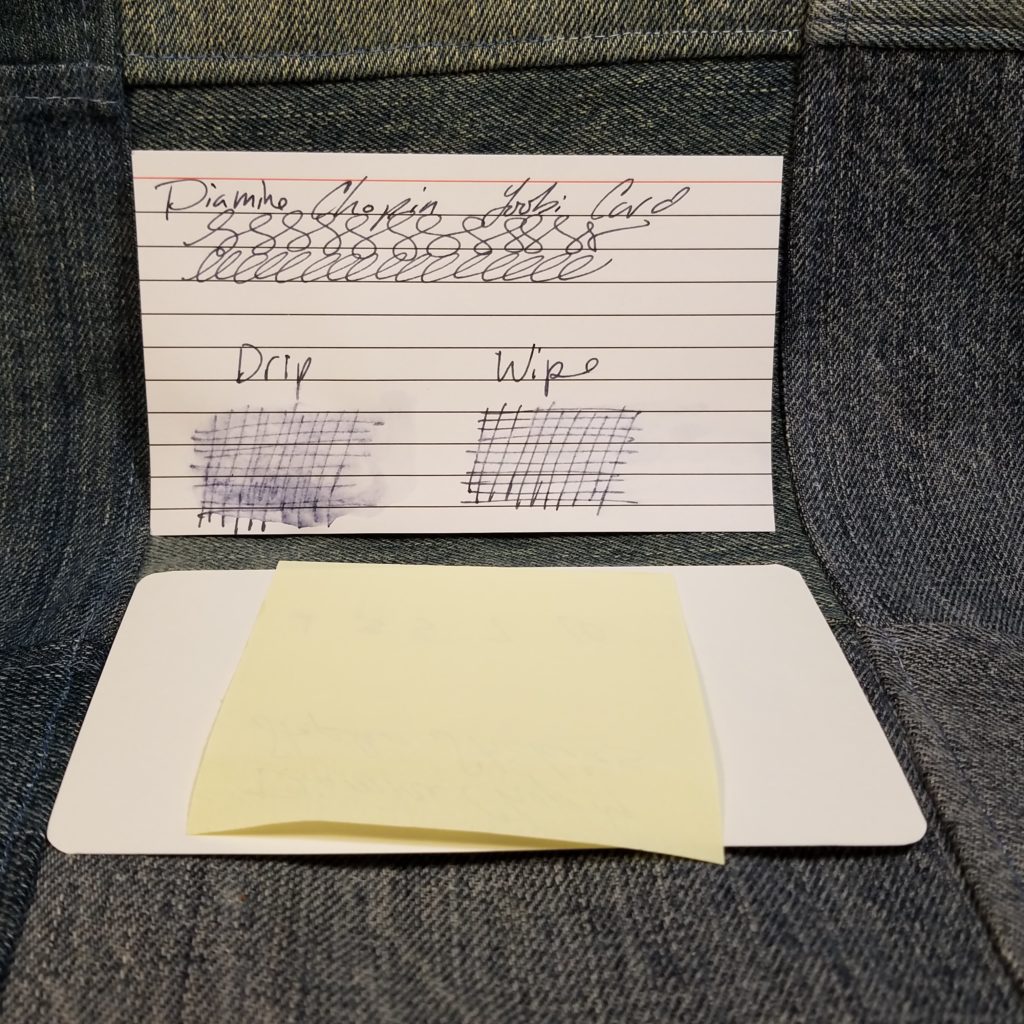 In testing this ink was very well behaved, while lines may have spread on cheaper and more absorbent paper I didn't notice any feathering. Dry time was about 7 seconds on most paper, except on the Field Notes, where it absorbed the ink quickly. I really loved this ink in my L1917 and Confidant. It looks great and stands out on the warm papers. It tends to blend in well with photocopies, so it wouldn't be a good blue-black for making notes while reading articles.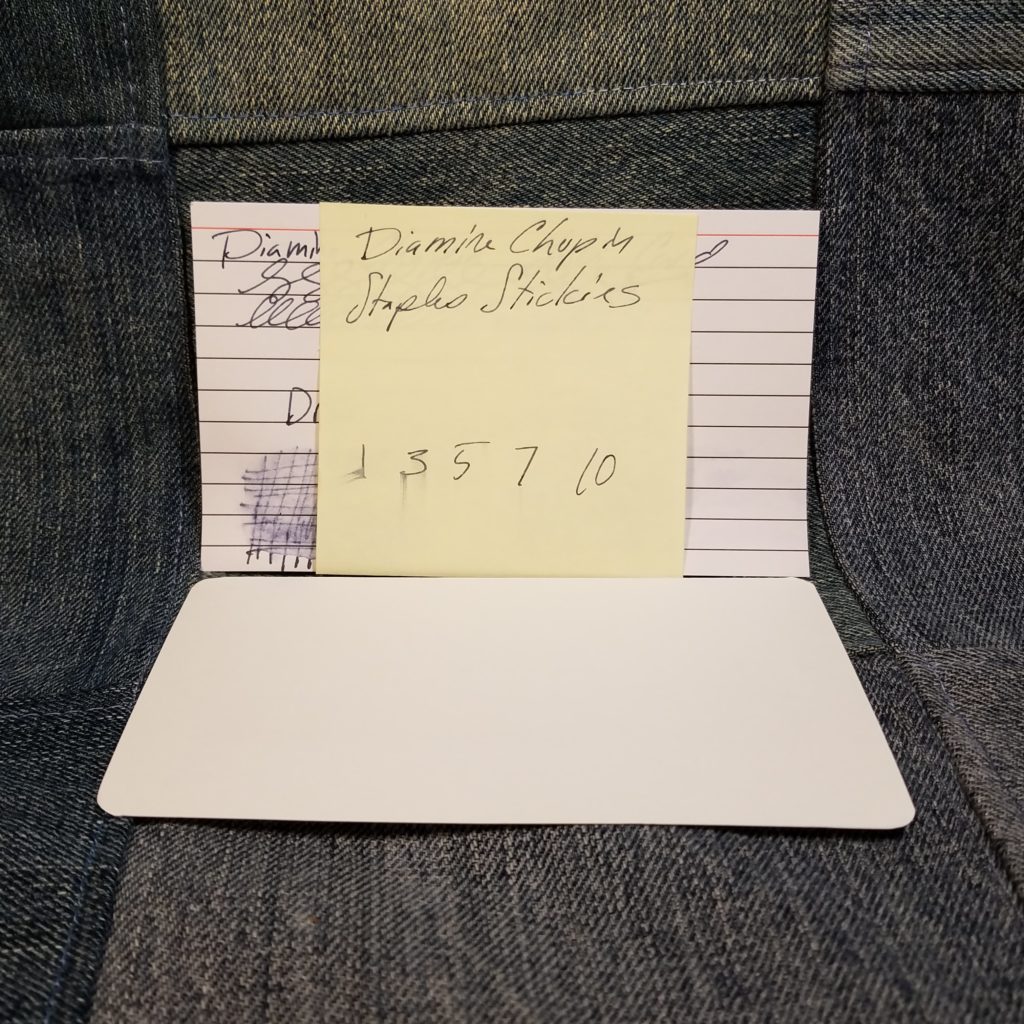 In the drip and wipe test the ink proved to be more water resistant than I expected. The drip definitely migrated a lot of color all over the wet area. The wipe stood up better than expected. Both had legible lines left behind. I would not expect this ink to survive the washing machine but it would likely survive a coffee dribble or spill.

This is a nice sedate but gorgeous blue grey ink. I adore it. It's sedate enough that my old boss would have mistaken it for black and not made a snide comment about my color choice. The ink feels great on everything, even Moleskine.