Beverly, MA sports an alley visible by train that I've nicknamed graffiti alley. We've got a couple of colleges in the area and it seems as if the city has given up on stopping kids from tagging the place. From a distance it looks as if most of the tags have been done by the local college kids and perhaps a few people from Boston, after all the area is an easy walk from the Beverly Depot stop. The tags change regularly and from week to week you might see something different. A few years back the tags were really quite nice, now they kinda suck, except for one.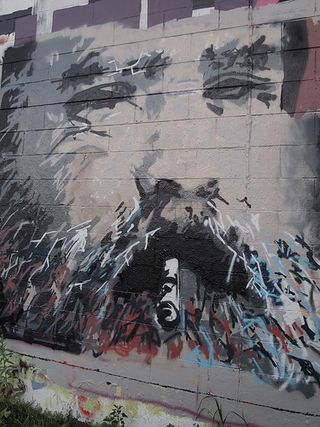 What I found most interesting were the "add ons" that people had added, things like the smurf, face and lady bug you see below. These were humorous, if badly done.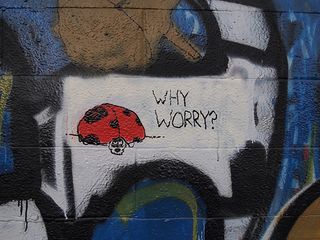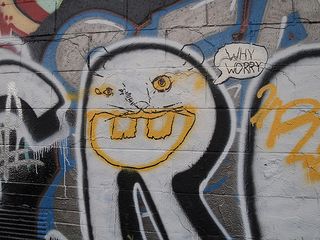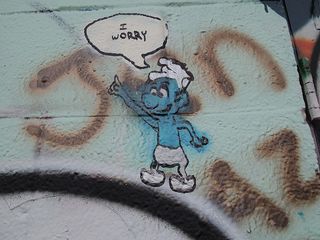 I walked up into "Graffiti Alley" at dusk, with clear light with cars going by the unlocked entrance and a cop car with clear visibility of me snapping pictures. I didn't try to hide myself, though I did make my camera visible. The city has provided trash barrels, which the kids chose not to use.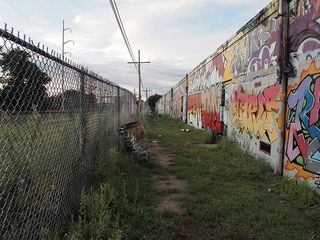 I noticed that the kids haven't tagged this spot in ages, probably because of the cop, instead they've moved to the other side of the building, which people can see from the street, as well as the large red building close by.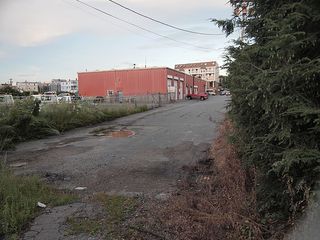 I might head back to this location and see if there are any changes in a month or 2.