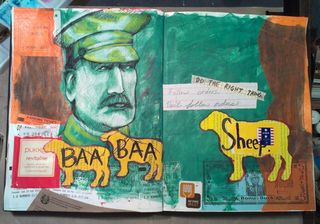 Awhile ago I picked up some Staedtler watersoluble crayons. They work okay, but seem to resist melting as easily as other brands. For this page I started with some collage of personal ephemera. I then dusted the page with watercolor crayon shavings and added water. I smeared and moved the crayons around the page with my procaulk tools. After allowing the page to dry I sketched the olde-timey dude and used a stick eraser to remove some of the watercolor crayon to add areas of light in his face. After that I added the die-cut sheep and tissue paper.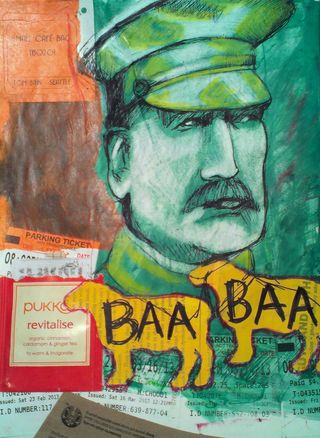 In the Pukka tea sachet is a folded up note that was written to me. I added a small tab to allow the note to be removed and read with ease. The sheep, as usual, reflect sheep-like thinking on my part and the author of the note.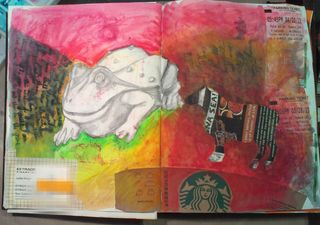 I received some neat parting gifts from my coworkers as I left my DayJob. The frog I sketched here was one of the gifts. It's a neato still life subject.