Glenda Slann on facebook recently posted a picture of an ingenious pen loop, one made of a binder clip and leather, something i've been thinking of for a long time. I just couldn't figure out how to do it. Seeing the pic I figured it out. Here are instructions on how to make your own.
To make this you will need the following:
leather, knife, small binder clip, ruler, pencil
To make a clip sized for a slim pen, like a cheap ballpoint click pen or a Retro 51 Hex-o-matic. First you'll need to cut a piece of leather 1.5 inches (4cm) high by an 1.75 inches (45mm) wide. Depending on how thick your pen is you might want to cut the strip longer.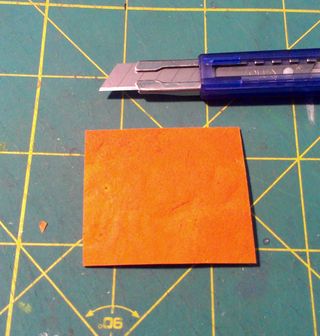 Mark off 6mm along each of the short ends. At the center of each of the short ends, cut a slot in the middle of each of the short ends. The slot should be cut so that it is 1mm wider than your binder clip. For mine I cut a 15mm slot. After you cut a slot in each end. After you have cut the slot you need to wedge the binder clip through each slot.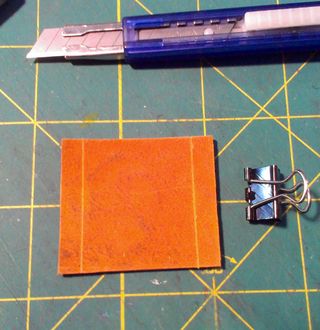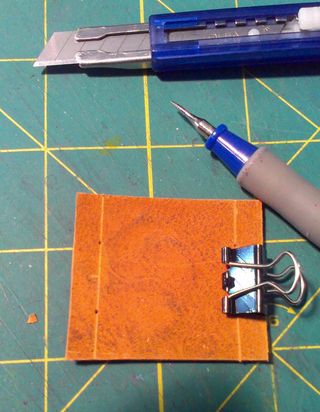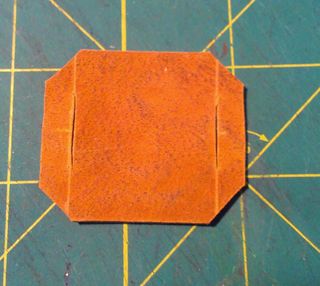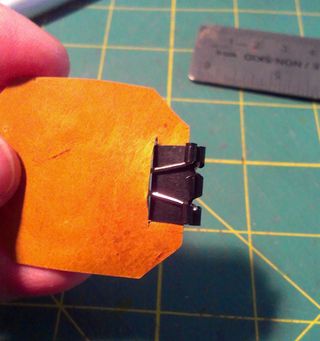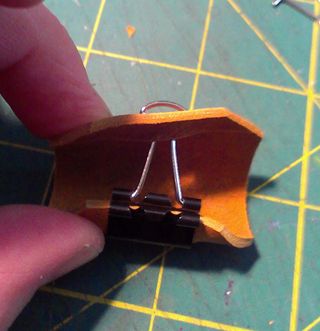 After you wedge each side of the binder clip into a slot, all you need to do is attach it to your journal or notebook cover. I like to remove the handles of the binder clip so it slips in and out of my pocket smoothly. The clip holds to the cover of my simple notebook cover very securely. I can pick the journal up and shake it with considerable force, and the clip stays put.