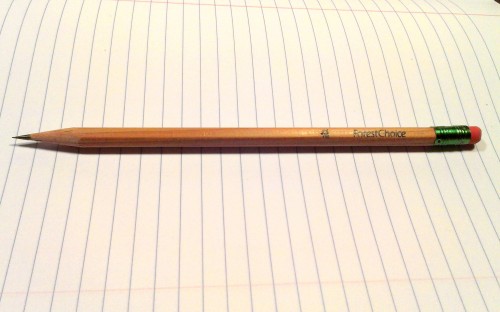 My least favorite of the pencils in the Pencils.com Palomino pencil pack is the Forest Choice. This "least favorite" business must be qualified with the fact it's my least favorite of a group of spectacular pencils.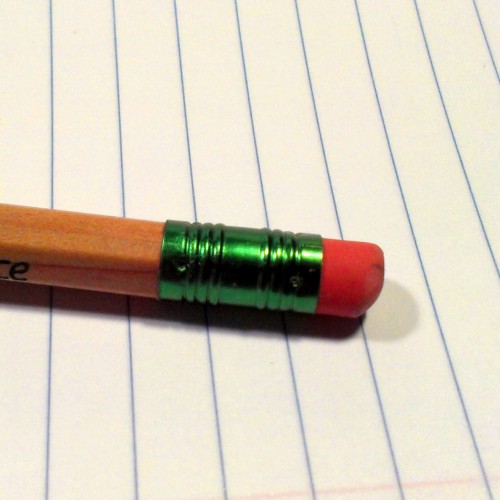 This is a very good looking pencil. It's incense cedar case is lightly finished with a clear finish. the green imprint is crisp and includes the logo and website. The ferrule is a nice evergreen color and holds a pink eraser. The ferrule is fixed securely. Even after repeated use it doesn't loosen.
The cedar sharpens with ease in any sharpener. The core holds a nice point with the KUM long point sharpener or a wedge. It's labeled an HB and performs as such when compared to normal type pencils. In the Palomino world this would be rated an H as it's the hardest of the group of pencils. As such it's pretty good for underdrawings or taking notes, as the harder core holds a point better than a softer core. It will not give a range of shades nor a deep dark.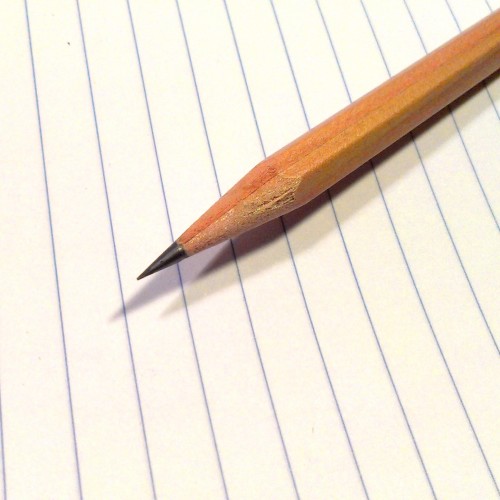 I like the look of this pencil very much, but wish it came with the standard Palomino core. This is a nice core but for my preferences not soft and smooth enough. Honestly though, if you are looking for an ecologically minded pencil for note taking or writing this is a great pencil. Even for basic sketching this is a great pencil.
I purchased the pencil pack for my own use and was not compensated for this review.