I thought I'd show you some of the process of creating the images of the presidential wannabes.
I start by looking through google and assessing the kinds of pictures they have available. I don't use just one as a reference, sometimes an image will wash out the nose, or the lips. Quite often all of the images made the candidate look pink, really really pink. Occasionally they'd be orange or gold. I think it depends on the photographer, but man, many of them should get their blood pressure checked, because their faces are RED.  After I find 3 or 4 images to reference, I start with a sketch, it's basic. I was using a "iron blue" (AKA payne's gray) Derwent Inktense. However, my local stores only carry Inktense in tins, and I have no interest in having a tin of them. I like them for under drawings for watercolors because after I add water and they dry, they stay put. However, they aren't light-fast, or all the colors aren't. So I don't want to rely on them because I don't want to use them in anything but my journal. I have moved to other brands of watercolor pencils and I'm debating which I like best.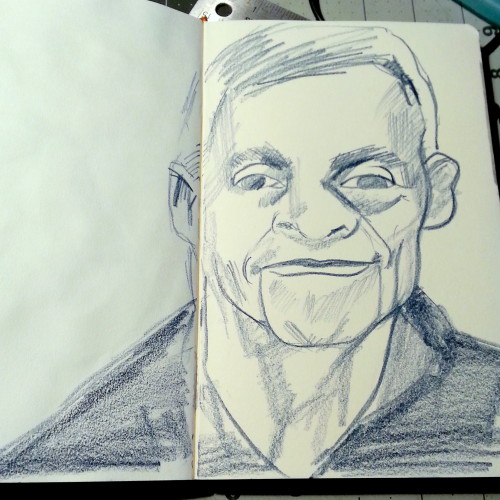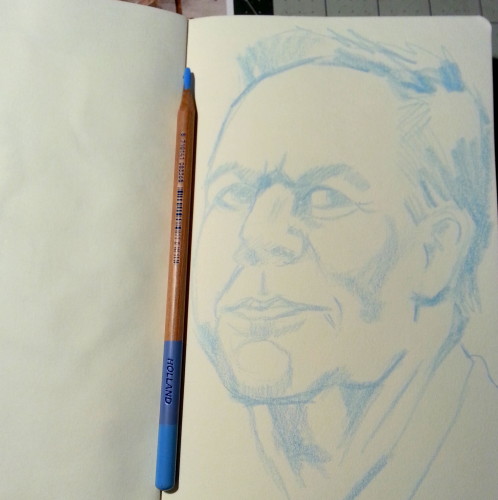 After the under drawing us finished, I hit it with water, blending the color out and into the proper tone.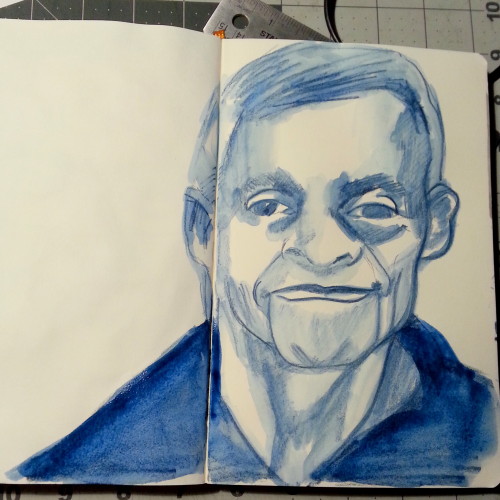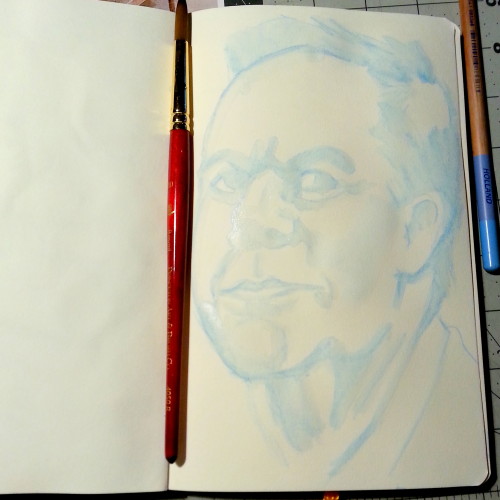 After this I start to layer on the actual colors. I and working with a bright and dark palette of not true to life shades. I start with pale pinks and yellows, brushing these on in broad strokes. I'm using a #10 synthetic brush. I then layer on medium shades, and finally the fully saturated dark colors. I'm a huge fan of mineral violet and indigo. Such amazing colors.