The Leuchtturm1917 Pen Loop (just LPL from here) is an ingenious little loop of elastic stitched to a bit of adhesive backed plastic. They can be found in just about every stationery shop, online and off. A single LRL costs between $4 and $10.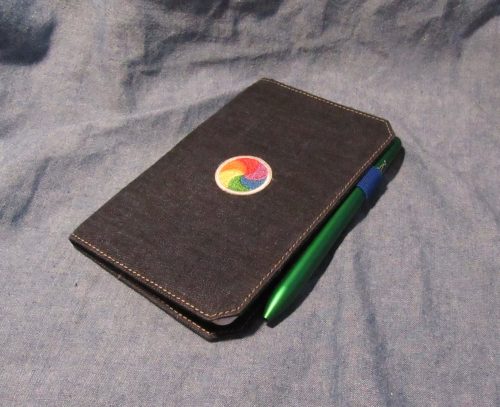 Sticking a LPL to a notebook cover is as easy as peeling the backing off and figuring out where to place it. I placed mine on the right hand side of my Franklin-Christoph Blue Linen cover. It's held in place since I purchased it this summer.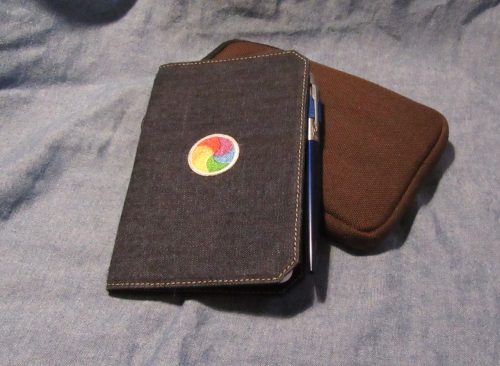 The loop securely holds a number of pen, mostly those on the slimmer side, but it does hold my Pentel Alloy securely. This loop isn't going to hold super fat pens. It does better with thin pens like the Parker Jotter. It is the perfect size for a Baron Fig Squire. The elastic is tight when the LPL is new, but it loosen a bit over time through use.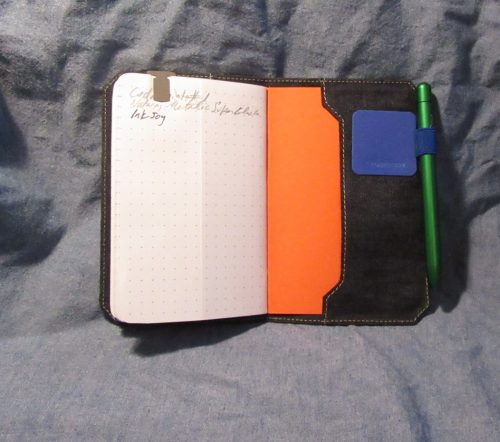 Overall, the LPL does a very good job at what it does. The LPL is available in a whole rainbow of colors. It makes a great addition to a number of notebooks or covers. I'm considering getting one for my 2018 Baron Fig planner. I can't figure out if I want a pop of color with my planner or if it should match the gray. Decisions.
Most links are affiliate links and I get a small amount of pennies should you chose to make a purchase following my links. It's not a lot but it does help me to fund the hosting for the blog and buy new things to test and review. I bought the goods in this review with my own cash money and no one influenced my review.