This review is a little outside my typical reviews. That said, I think you'll appreciate it.
I have carried a front pocket wallet for many years. I started in college with a zippered card sleeve that was intended for student ID and maybe a few other cards, plus a zippered pocket for your cash. It was integrated into a keychain. I had several different versions over the years, but I always liked the form factor.
After I graduated I switched over to a card sleeve with an integrated cash clip. I liked these more but the clip always wore a hole into my jeans or irritated my leg. Around 3 or 4 years ago I switched over to a Cortier leather card fold, basically, 2 card sleeves linked that folds over on itself. Cortier is a Massachusetts based leather goods maker that has set my bar for all leather goods. Which is to say, my bar is set ridiculously high when it comes to leather goods. (WE could also talk about One Star Leather too. Or hell Galen Leather.)
The BF Card Sleeve (BFCS) arrives in perfect packaging, a little gray cardstock envelope. It looks lovely. Inside the wallet is swaddled in tissue paper, The presentation is perfect for gifts. I felt like I was opening a gift for myself.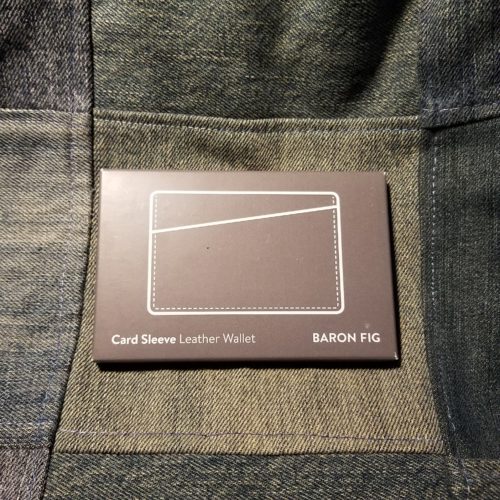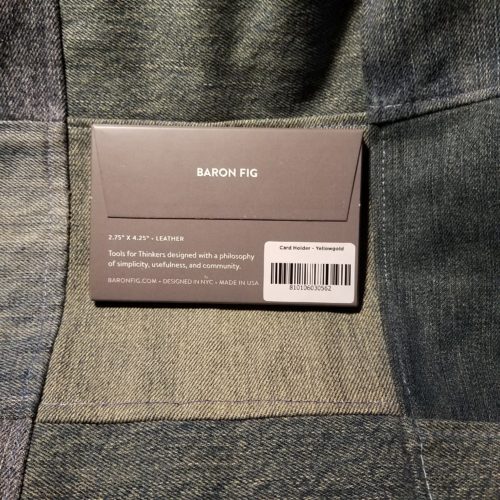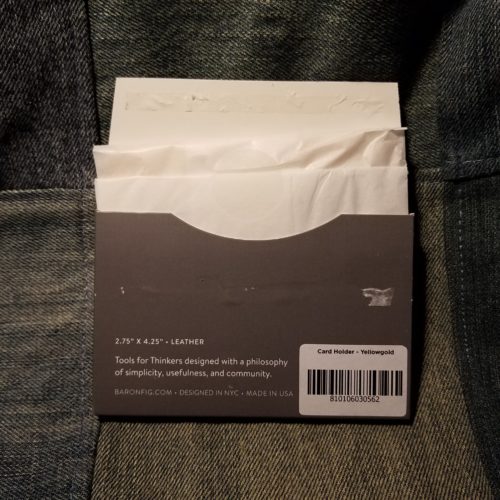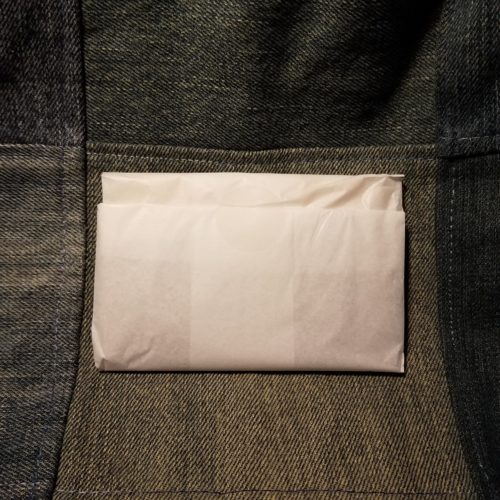 I picked the gray and yellow colored wallet. The exterior is gray with bright mustard yellow inside. I love the coloration of the leather. I'll make a few notes about the feel of the wallet. The maker uses a very different leather than most that make things by hand. This leather is crisp and stiff. Unlike most artisanal makers who use cordovan or shell leather which is supple soft and has an amazing hand feel, you won't be petting this wallet. The stitching is thin and looks like regular machine stitching, unlike the thick thread I'm accustomed to seeing from the artisanal makers.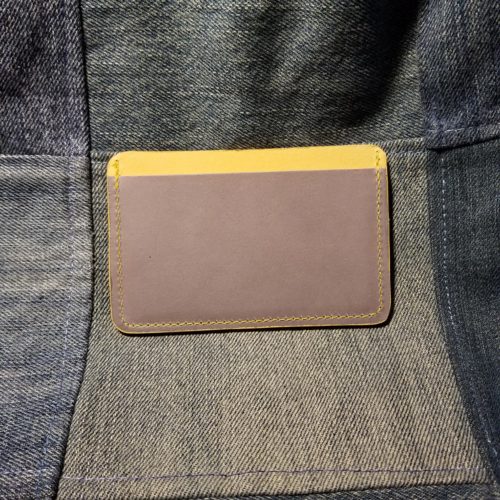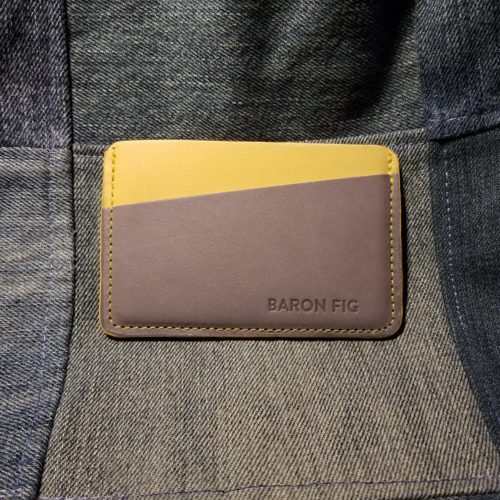 I admit I was skeptical that I'd like this card sleeve. It was too crisp too slim, too little. I was able to slip 9 cards into the various pockets. The interior slot seems to be sized for cash, but I've yet to carry any cash with it. Instead, I've got my license and insurance cards in that middle slot. One slot holds the 3 credit cards I use regular, the other my gas card, a loyalty card for the local cafe I love, and my library card.* Whe I went into Cambridge to visit a friend, I slid my Charlie card into one of the outter pockets, I was able to scan the card withoutremoving it from the sleeve. Perfection.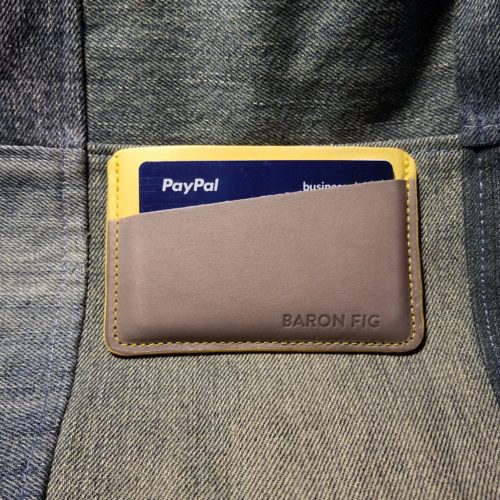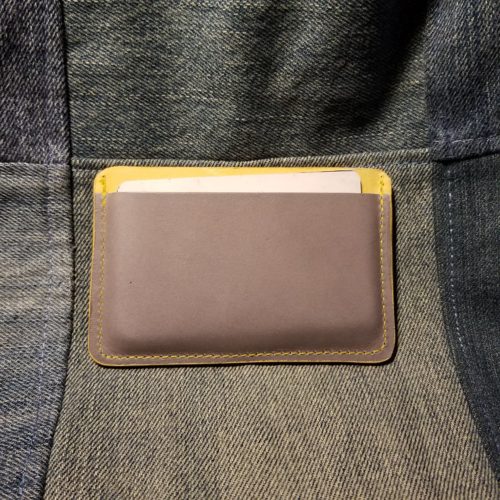 What I really love about this little card sleeve is that it is lightweight and disappears into my pocket. Unlike other card sleeves I've used, there isn't anything that protrudes to wear unsightly holes in my denim, nor does it cause unseemly wallet bulges in my front pocket. It is lightweight and feels great. The stiff leather grips the cards well but allows for them to slide out with ease, but they don't fall out.
You can get yours over at Baron Fig. At $35 it's not a bad deal for a well-made card sleeve that really does disappear into your pocket. The hardest part of owning this wallet is figuring out what cards you are going to shove into it.
Baron Fig provided the card sleeve free of charge for the purposes of this review. Despite being given the product I think I accounted for its shortcomings and where it does well.
*Full on nerd here.