This journal or pocket notebook feature 64 leaves or 128 pages of blank cream-colored paper. It measures 105x148mm or 4.1×5.8 inches. In other words, pretty standard pocket-sized. The corners are sharp. The whole notebook is held together with 2 regular steel colored staples. The notebooks are available in several different colors and are shrink wrapped.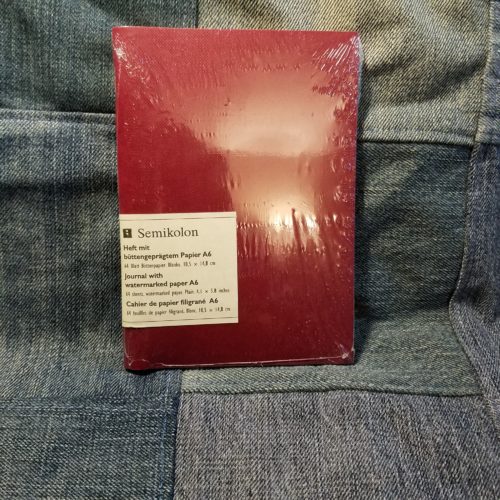 Mine is burgundy or brick red colored. It's a nice vibrant color. The paper has a pleasing texture. The cover stock is the same weight as the interior pages, which doesn't bode well for it doing well in a pocket. This is a book that will require a cover of some sort.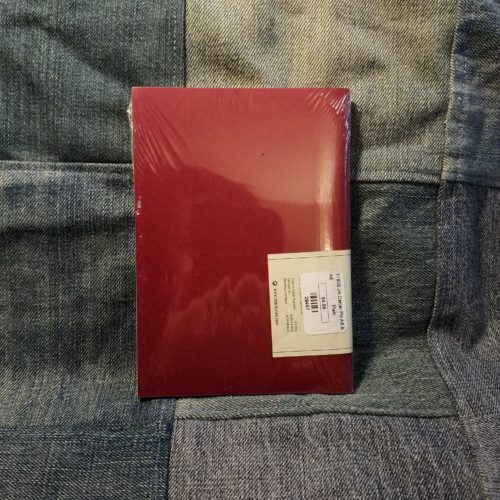 The paper inside is cream colored and has a laid texture, which is lovely. The paper responds very well to fountain pens, inks of all kinds, and all the pencils I tested. It's really quite lovely. I look forward to sketching on its pages.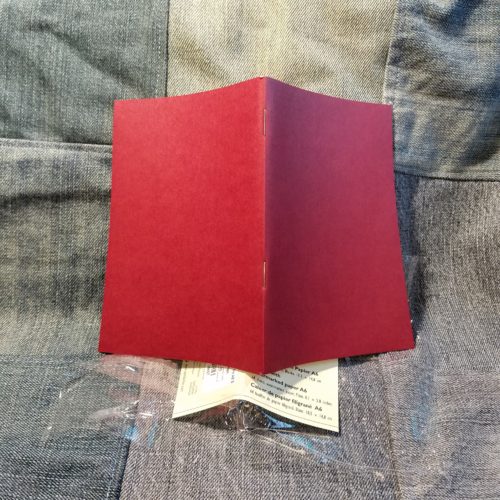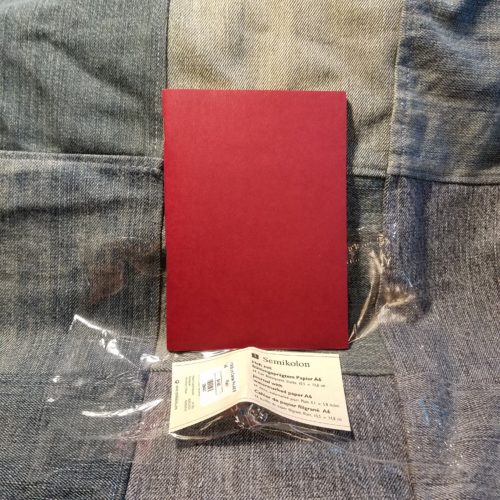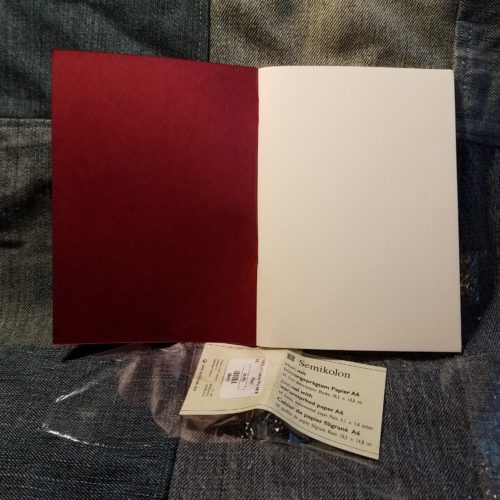 At Almost $5 for the little pocket-sized notebook, I'm not sure it is a great value. IF I had a cover that fits it, I may feel differently. But as it is, I just don't feel like I'll get enough bang for my buck on this notebook.
I picked this journal/notebook up with my own cash money at Bob Slate Stationers in Cambridge, Ma.