We all know that I love Baron Fig's paper and dot grid ruling. I've used their dated 2018 planner as my go-to for the last year and I love that too. I'll tell you about their Dateless Confidant in another review.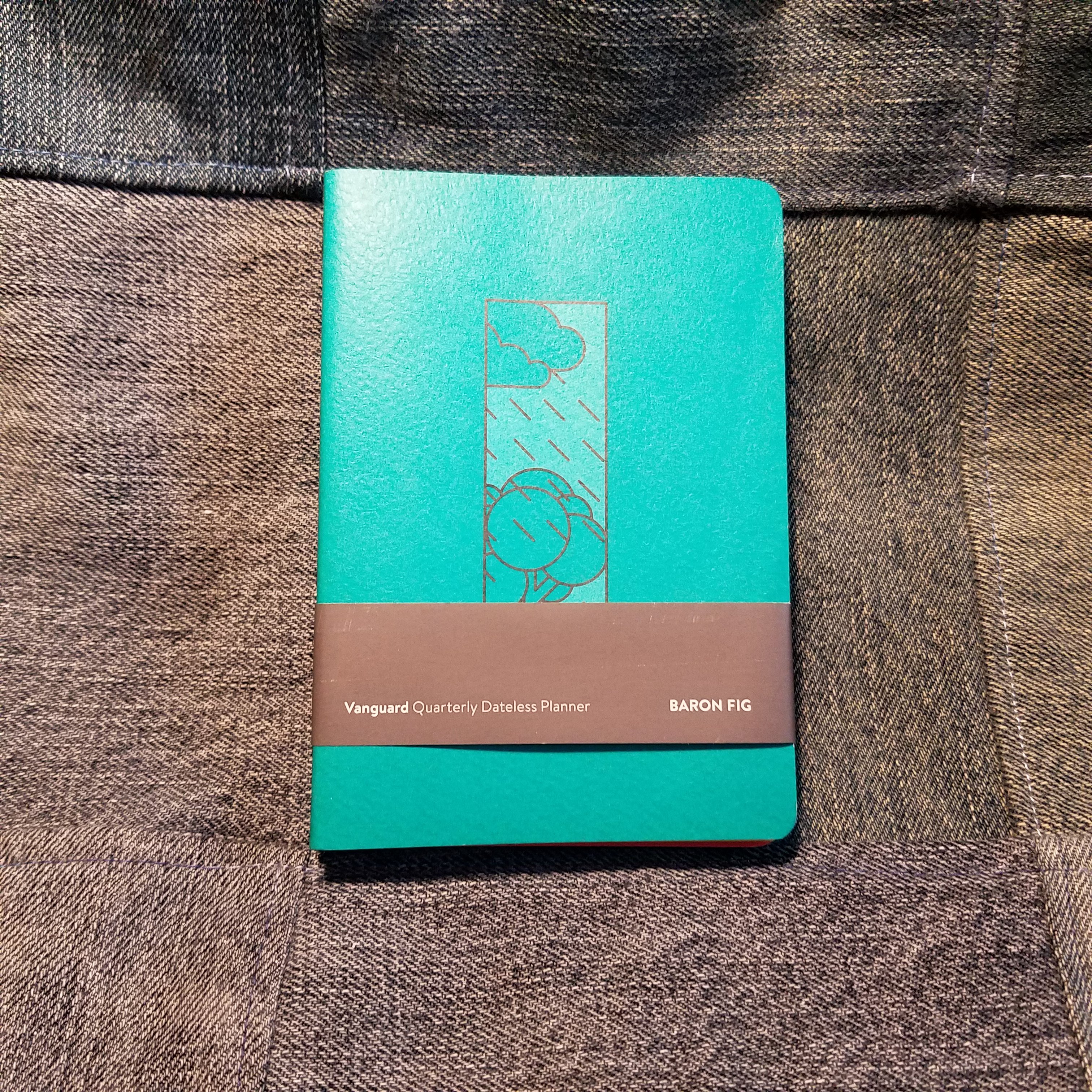 The Dateless Vanguard is available in pocket size only with the Confidant available in flagship size.  The Dateless Vanguard (DV) arrives in a belly banded and shrinkwrapped 4-pack. The books are meant to be seasonal. Each book has 15 weekly spreads, 2 blank spreads, and  14 pages of dot grid. The pages at the back are not perforated. Each season is designated with a simple and beautiful graphic in shades of the color of that season- red, yellow, green and blue. The exterior design is lovely.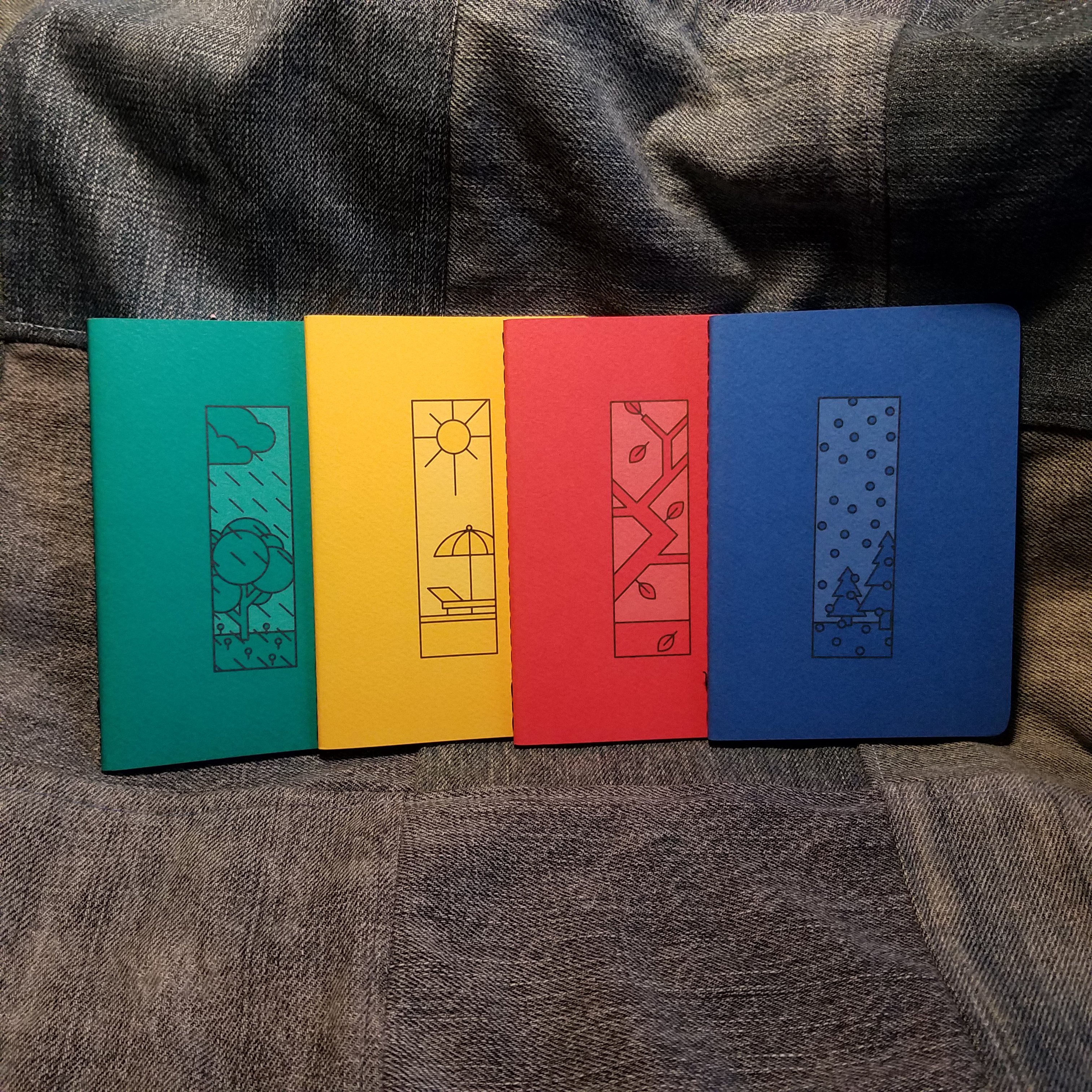 Inside the pages are set up with 8 blocks for each week, 4 on each page. The top bar is grayed slightly and has lines for writing the date. Each block but the 8th has a small line for writing (or in my case rubber stamping) the date. The 8th block is grayed out with a very light printing of ink. I prefer an 8 block set up to 6 with the 6th being cut in half. Weekends are main working days for those of us with side hustles. (When do you think I work on this blog!?!)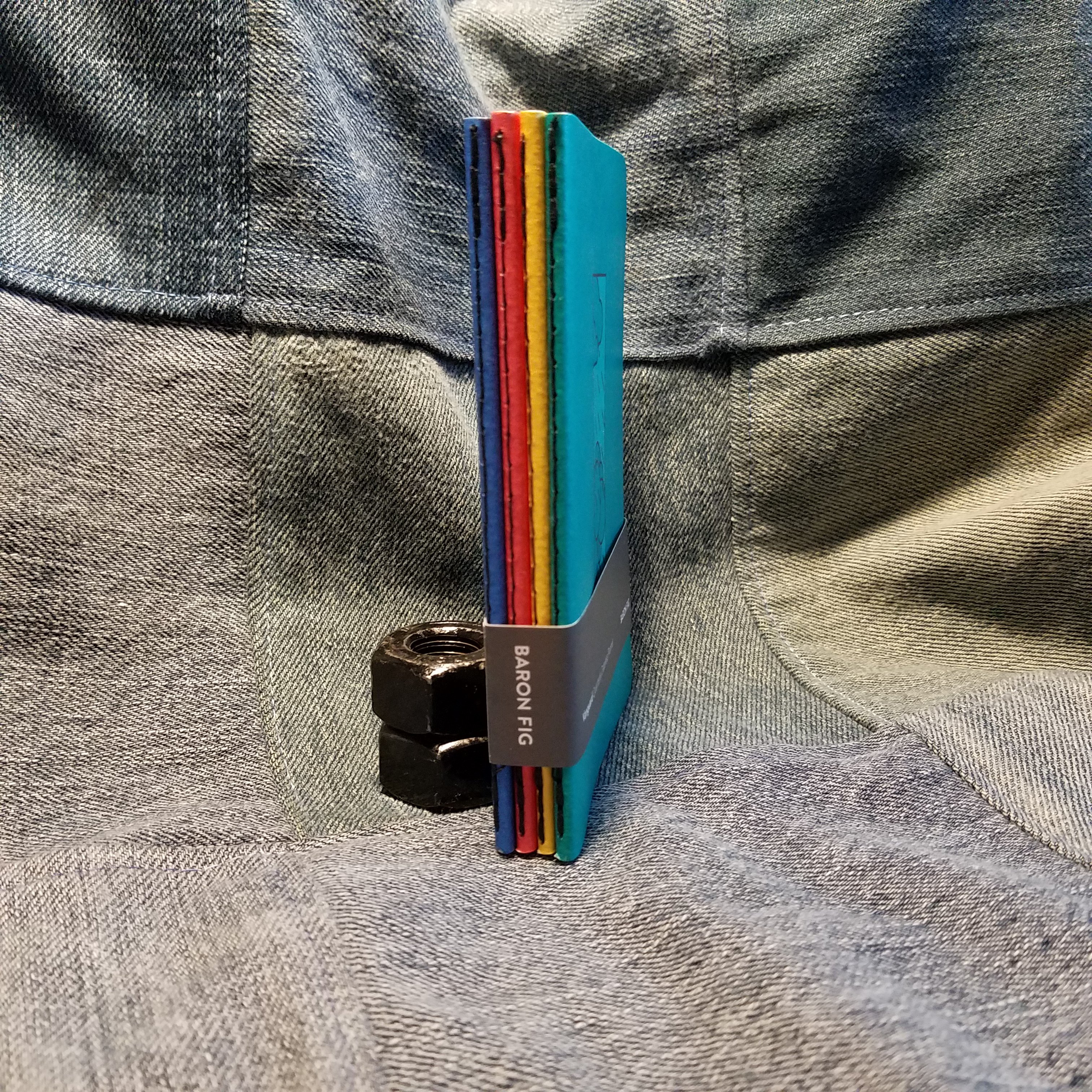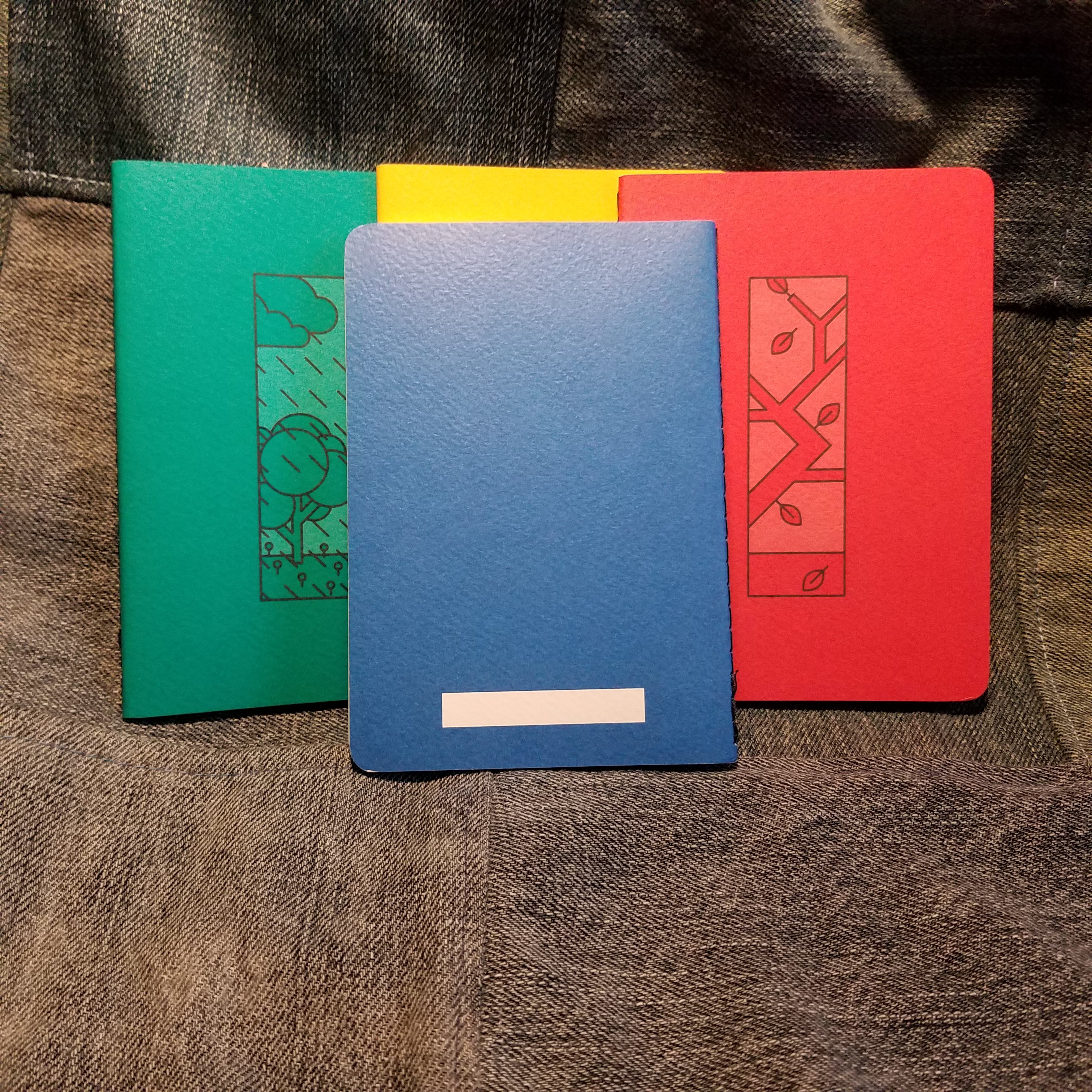 Let's face it, for many folks a pocket-sized planner isn't going to cut it, but for many others- with occasional appointments and regular work schedules the pocket-sized is perfect. The bright colors can easily be found in the depths of an overstuffed bag while the small size can fit into the passport size Traveler's covers. The 15-week length is almost perfect for a semester's worth of planning. (You could just draw a few lines into those blank pages… ) Or it is perfect for planning out some sort of side hustle project.
I won't use this for my main planner, we'll get to that with the Dateless Confidant, but this is a go-to for planning smaller projects- marketing for self-publishing books, podcasts, or blogs. You could have one for each project and plan it out to the day.