If you are from Maine, you know Reny's, if you are not from Maine, you probably don't. Unless you've spent a vacation in Maine. For those not in the know, Reny's is a small chain of department stores in Maine. They deal in an odd assortment of name brand and cheap off brand stuff. Some of the stores sell canned goods. I love Reny's but it feels like a knock off of a name brand store. That said, they have great deals on good boots, sneakers, and coats.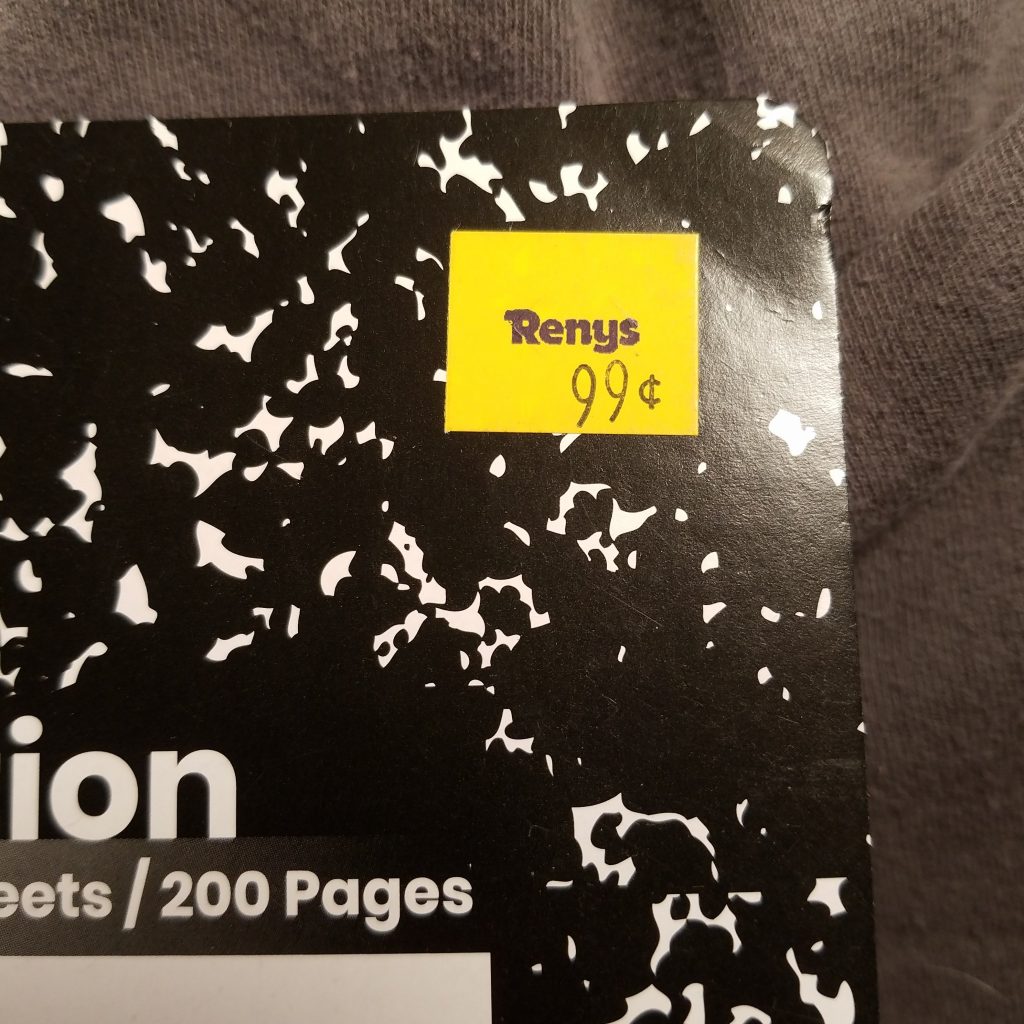 Wonderful reader Lisa, sent me a pair of these classic composition notebooks. They sell for 99 cents. Each book has 100 wide ruled sheets/pages. The ruling is pale and disappears behind writing. The covers are classic marbled. The marbling has less white space than is typical,but there is enough that you can tell it is a marbled pattern. The spine tape is well proportioned to the cover and has a nice texture. The interior stitching is tight and even.
The interior paper is smooth and feels great with everything I threw at it. It responded well to most everything except a particularly persnickety ink that doesn't like anything. It has enough tooth that pencil felt good. Gel ink was great as was ballpoint.
Overall, if you live in Maine or are in Maine and need a comp book, this is a good option. It is unclear if they have college rules, but you know, any port in a storm. At 99 cents and probably not far from that on a regular week, these aren't a bad deal.