I was surprised to see a few name brand items at Dollar Tree, and they had a nice display of Zebra pens. I'm going to head back and see if they have additional types. At $1.25 for a single pen this isn't the cheapest I've found but it's not overpriced either.
This pen uses the standard Sarasa body, which doesn't bother me, but I know a lot of you do not like it at all. I find it comfortable and rather no nonsense. It's lightweight and fits my hand. The clicker clicks with a definitive click and stays put. Is it elegant? No.
Inside the utilitarian pen body is housed the refill. The dryX20 ink is claimed to be the fastest drying ink available and perfect for lefties. There are 14 colors available, but I have only seen the black on shelves anywhere. I used this during extensive meetings and through notes and doodles and sketch notes blew through more than half a refill.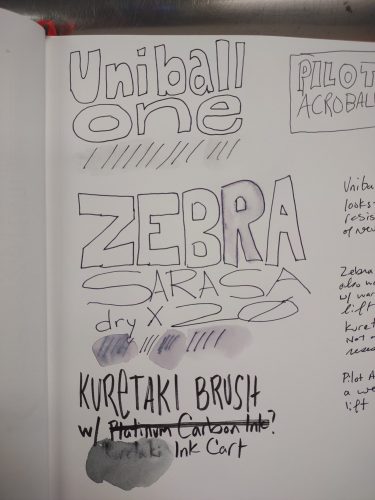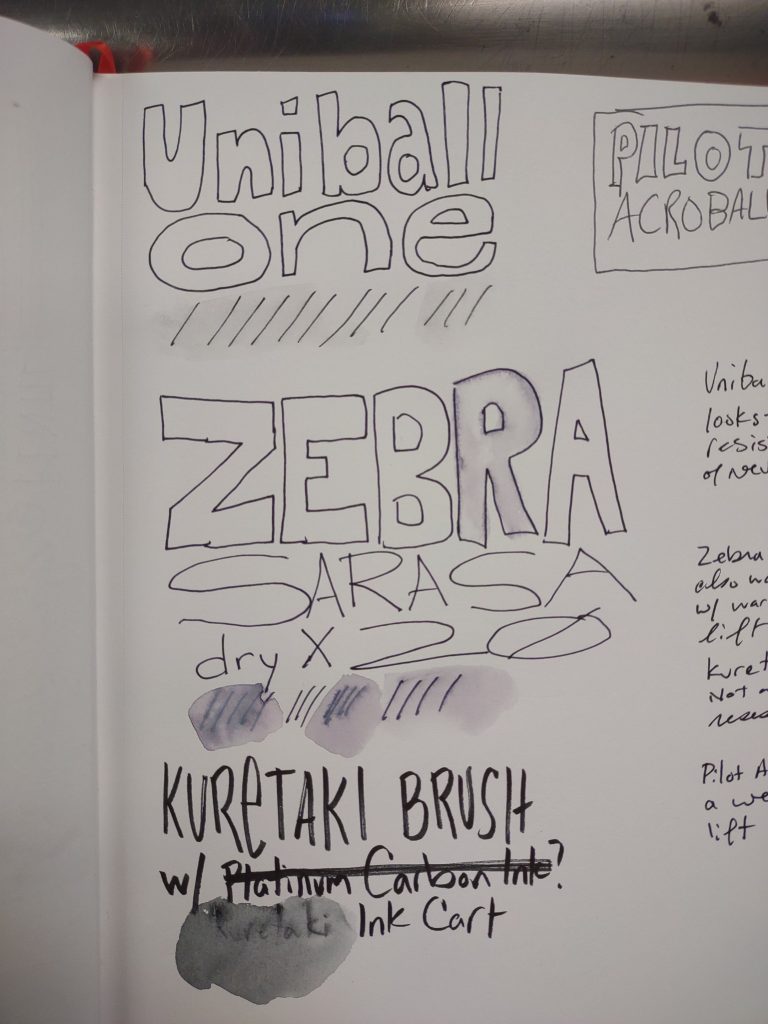 The ink was smooth flowing without a skip or smear or smudge. Usually my note taking style leaves me with smears and smudges on my hand, not this week. Oftentimes I find smudges and smears on my nondominant hand as I hold my notebook open- I'll have imprints of my writing on my left thumb. Not one.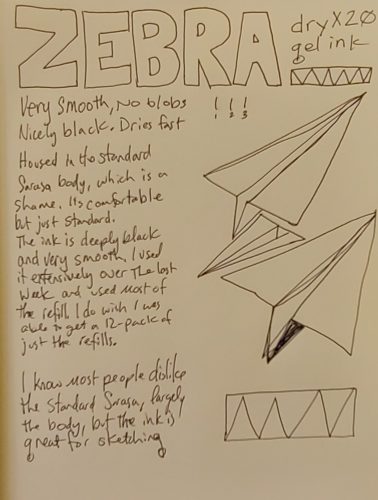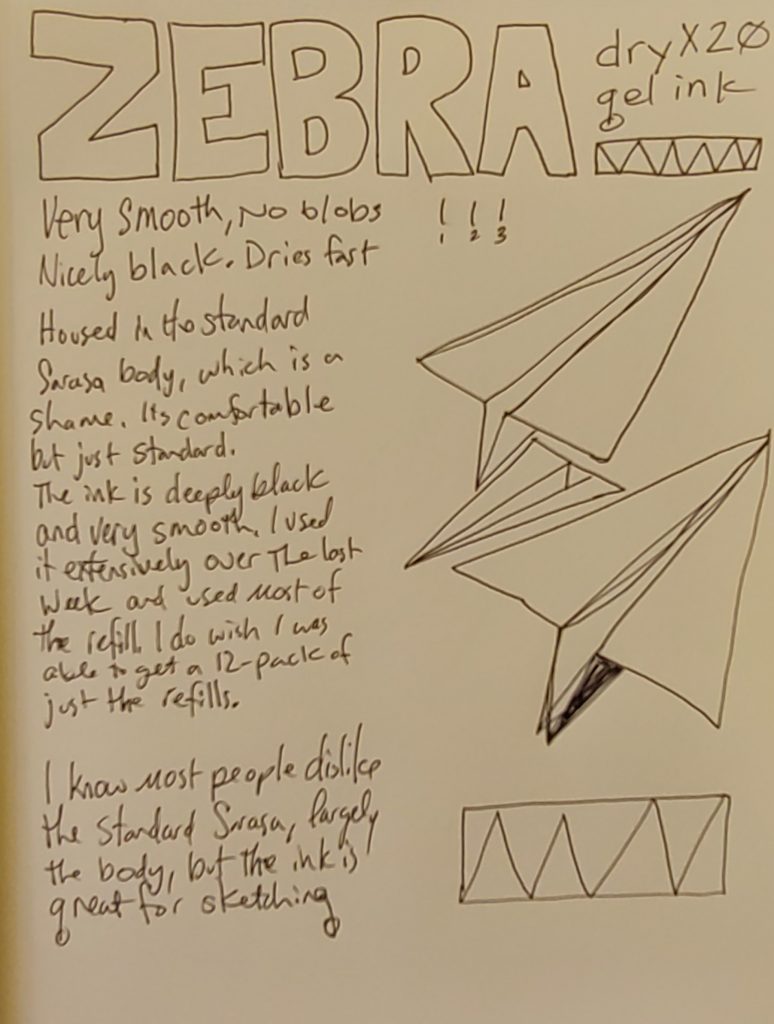 The ink is also deeply black. It is a great sketching pen. Because it is smooth and doesn't blob you get consistent even lines that dry very fast. Because it is gel ink, it doesn't soak into the fibers of paper and spread out like liquid inks.
I've been a fan of the standard Sarasa for a long long time, the fast dry time and extra smoothness of the dryX20 is just a bonus. If you are looking for a pen for sketching this is a good choice.
If you like this post consider sending a me a coffee via Ko-fi, a service that lets you show appreciation for my reviews! Head on over and check it out, supporting me means you get supporter only posts!