Target has a lot of offerings and I didn't purchase everything. They only have the Up&Up books available in a 5 or 6 pack I might check back after payday and pick them up. But last year's Up&Up were beyond terrible.
Yoobi 2018 Designs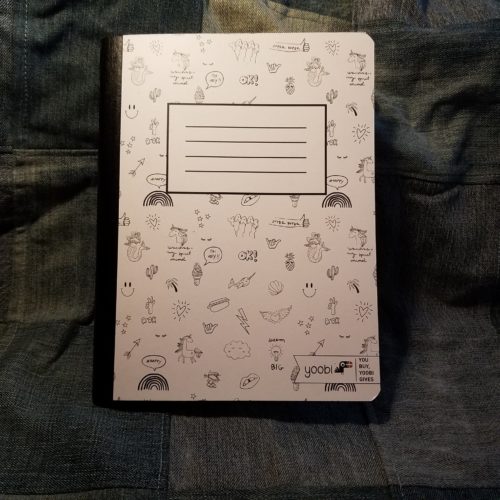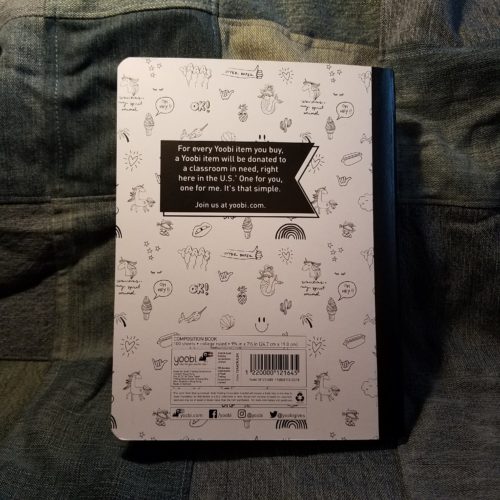 100 pages

College Ruled

Sturdy covers

Standard blue ruling
This year's Yoobi covers are awful. I do not like the designs they offer at all. Last year's were so fun and vibrant, these are yawn-worthy.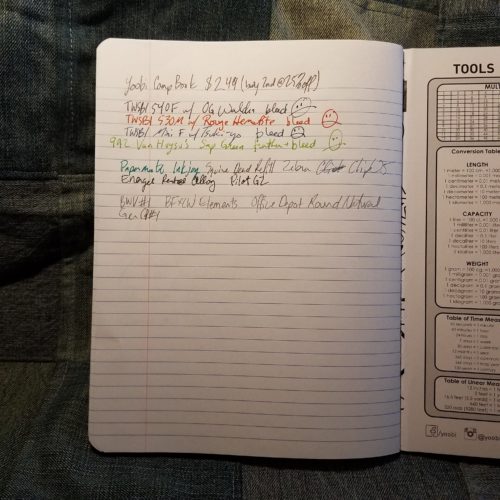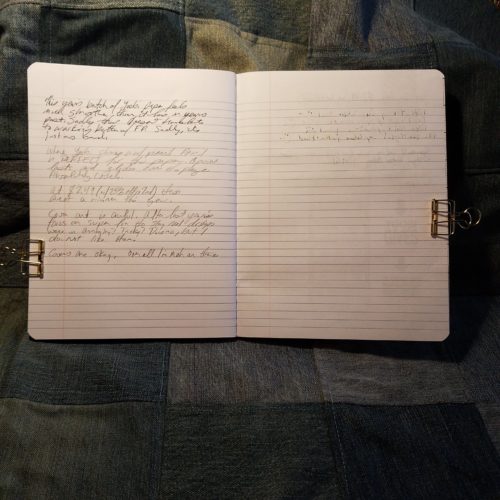 Which is fine, the only reason you'll buy a Yoobi composition notebook this year is if you use a ballpoint or pencil. They were terrible with EVERYTHING else I put on the paper. Any liquid ink feathered and bled through. Even gel ink had significant show through. Pencil is lovely, as the paper has plenty of tooth.
Mead Composition Book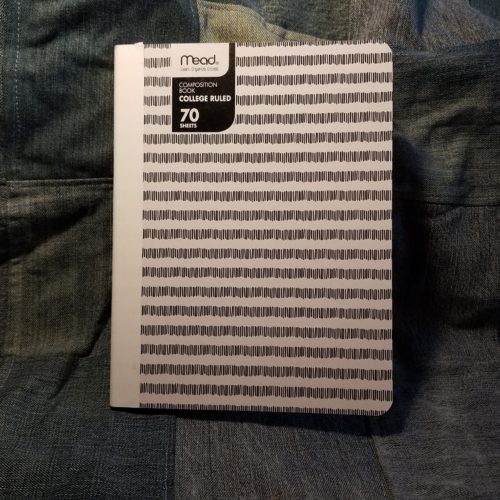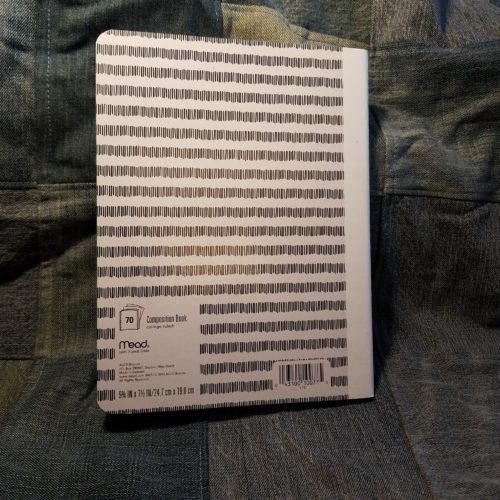 70 pages

Classic blue and red ruling

Well stitched

Decent cover stock

77 cents during back-to-school
After many years of mediocrity and terrible paper, Mead seems to have a better paper supplier because this is year 2 of great paper for Mead.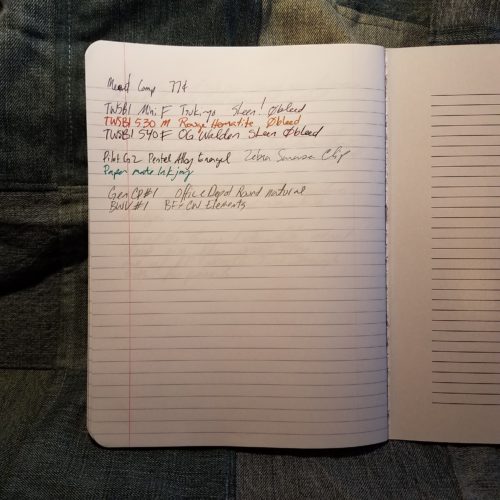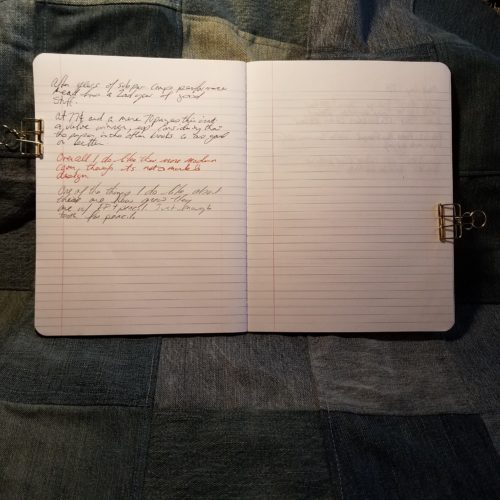 The paper isn't silky smooth but it's nice and fountain pens respond really well. All sheening inks sheen. There wasn't any soak, bleed or show through. The paper is thin but both sides are usable. All other inks and pencils felt great on this paper.
Overall this is a fabulous composition notebook. It should be noted that I have not seen this version on the shelf at my "local" Target outside of back-to-school season.
Unison Graph Paper Composition Notebook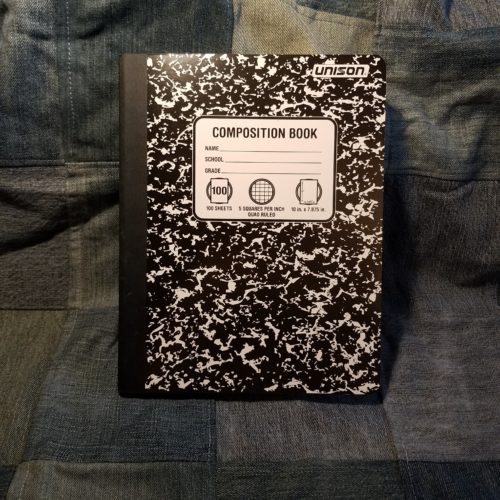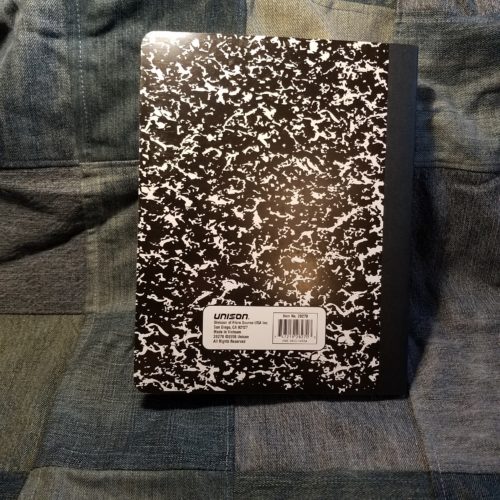 Standard marble covers

100 pages

Pale blue 5 per inch rule

Oversized- 10×7.825 inches

52 cents at Back-to-School Sale
I've never included graph version of comp books in my roundups in the past- most stores don't carry them or they are significantly more expensive. Despite this being the WRONG size I grabbed one, after all, it was only 52 cents.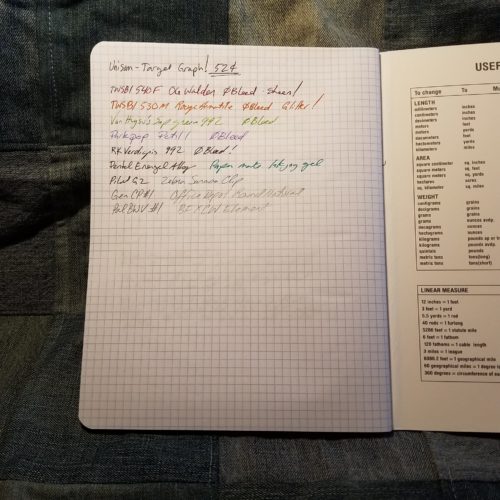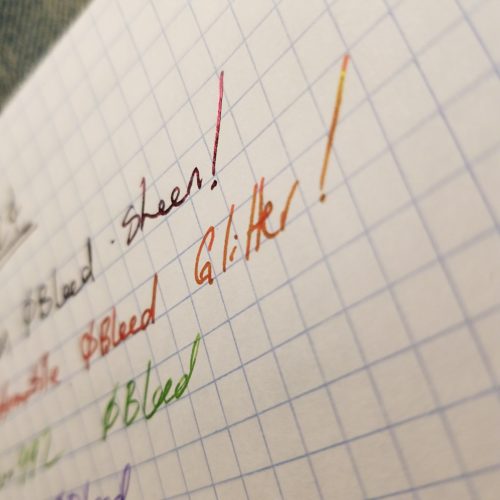 I'm glad I gave it a chance. I was shocked when my pens and inks skated over the pages with not a suggestion of feathering or bleed through. Inks with sheen had a load of glorious sheen and glitter if there was glitter. This paper is superb for liquid inks. It isn't glassy smooth, but it is darn nice.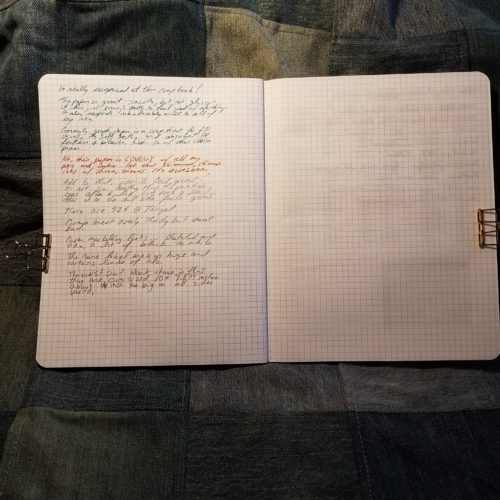 Pencil and ballpoint and gel are all great on this paper too. There is just enough tooth for a pencil to feel great.
Bottom line is that if you are a fan of graph paper and fountain pens and pencils this is a superb comp book, you'll just have to ignore that it's about a quarter inch too big on all sized. I have not seen these on the shelf outside of back-to-school season.
Unison Composition Notebook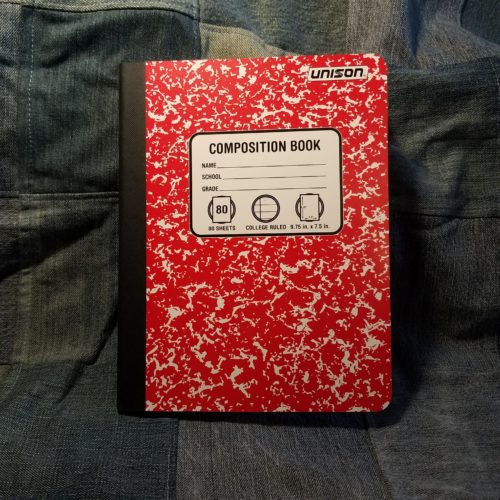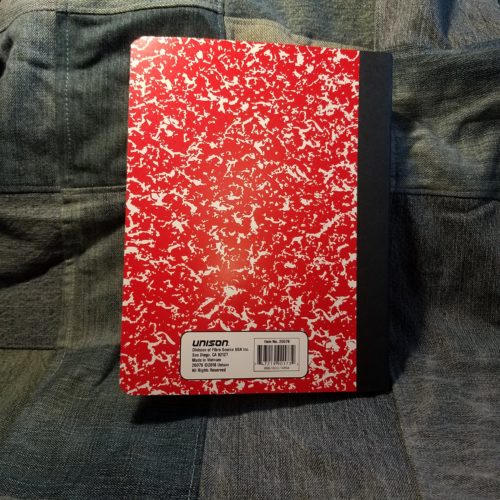 Standard marbled covers

Covers are a tad flimsy

80 sheets

Well stitched

50 cents during back to school
These sport a standard pulpy card cover which doesn't feel overly sturdy but feel okay. There is more oomph to them than other brands. The marble is standard but looks stretched to me. The taped spine is black and pretty standard. There are no fashion covers available. Stitching is sturdy and solid.
Pens feel great on this paper. Everything feels great on this paper. Fountain pens don't quite skate but it's smooth. The paper performs flawlessly with everything I put on it. From my Organics Walden to J Herbin Hematite to Akkerman Van Huysu's Sap Green it all looks great. The Walden sheens wonderfully and the Rouge Hematite has enough gold glitter to make a child smile. Pencils feel good too, there is just enough tooth that pencils are dark but you don't need to sharpen at the end of every line. Gel ink slides over the page and looks awesome.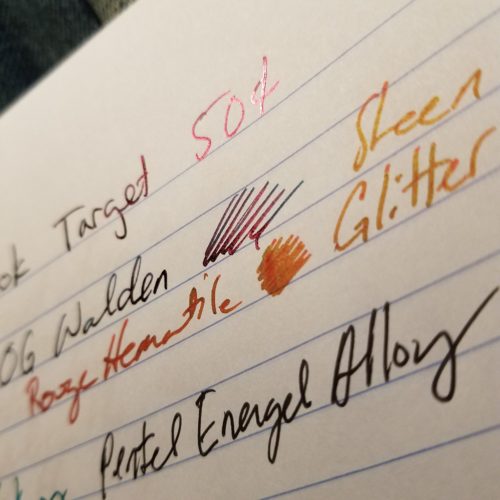 Despite the slightly thinner cover, the paper combined with the 50 cent price tag means these are the books to beat this year. If I were to stock up on one brand of a composition notebook, it'd be the Unison.