During my last visit to Artist & Craftsman I purchased a few Shinola notebooks on a whim. The small paperback notebooks are available in a variety of colors and are displayed in a neat spinning display made of dark stained wood and plexiglass. For the paperback books I snagged the orange color but they also have a nice pink, tan, navy, teal and black. They were out of the teal or I'd have gotten that*. Orange is a great color for a notebook because it can easily be found in a bag and in among crap laid out on a desk.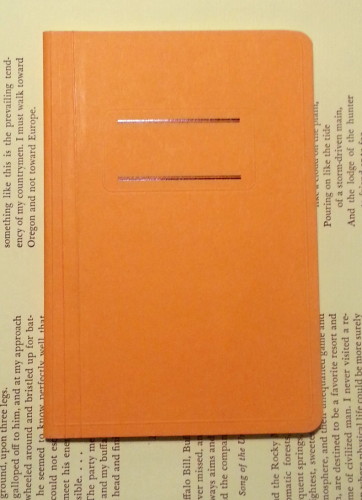 The notebooks are covered in a stiff cardstock that is sturdy, and the one I'm using has survived some seriously rough use. Yes, it has achieved and nice wabi sabi worn in look, which will offend some of new "brand new look" purists but, I love me the worn in look, and this is starting to get a good patina. The cover also has some nice embossing and debossing details. The name plate has a nice rounded rectangle embossed around it as well as a series of double lines at the top and bottom, which I think it could do without, but look okay. There is an embossing around the edges of the front cover. The back cover is adorned with simply, "Shinola Detroit."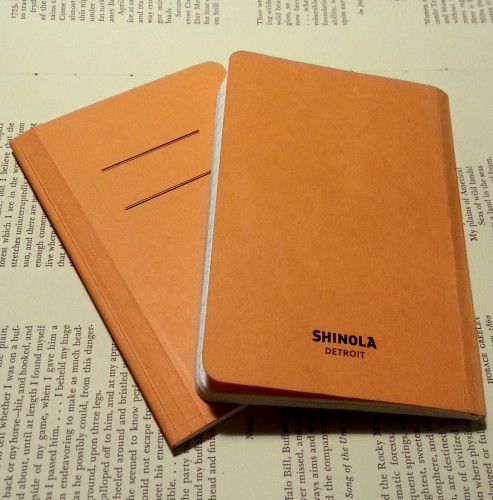 I've made my way through 3/4ths of the book and the spine is surviving well. The spine is not stitched rather it is perfect bound with embedded cords. While this is a sturdy sort of perfect binding, it won't last forever. Eventually the rubbery glue they have used on the spine will give out, it might take 10 or 20 years, so if you use these for notes you want for posterity, because you know your thoughts are really THAT important, these might not be for you. So yes, perfect binding is generally the devil's tool, but this is a good one, and has survived my rough use thus far. Also, for even more of a party foul, it won't ever lay flat, nope don't bother I tried. A final weirdness, these measure 5.5Hx3.75 inches, so you have to wedge them into your covers and they do NOT fit into a Fodderstack XL, again don't bother I TRIED.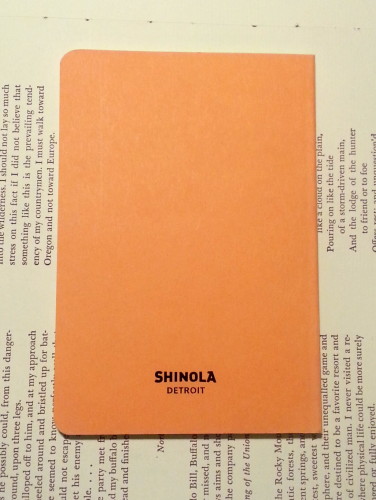 The paper is a delightful cream color with light grey lines. I love the color of the paper and the lines. the paper is smooth and lacks any sort of toothines that I like for graphite. I find the pages are prone to smudging when I use my usual B or 2B pencils on them. this is a great paper for HB or even *GASP* Wopex! Oh yes, this paper is DELIGHTFUL for the odd wopex pencil you have in your kit.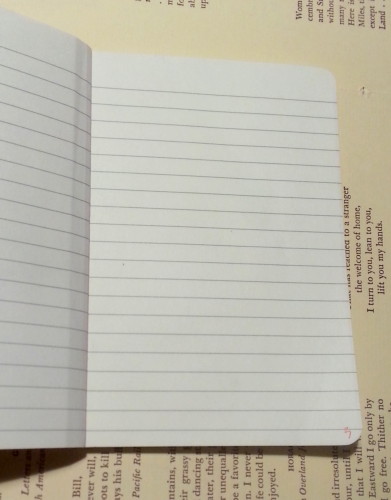 Anyway, you can ge a 2-pack of these 72 page lined notebooks for about $6.75 at Artist & Craftsman in Saugus, MA or you can go to the Shinola website, or a number of other sites.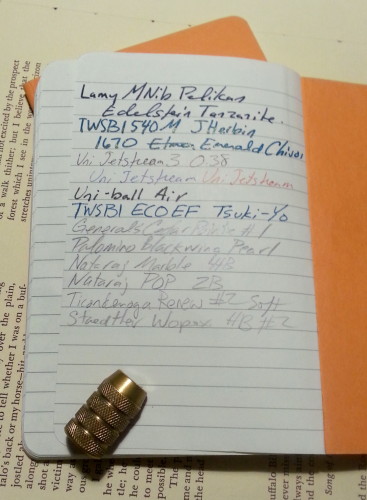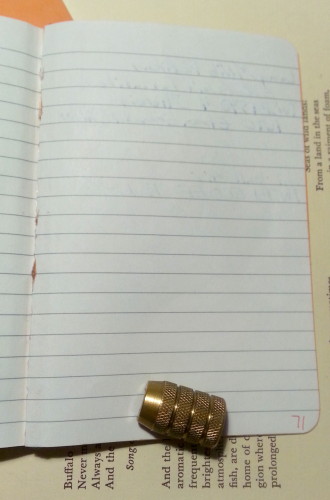 Details:
Paperbacked

Perfect bound, NOT stitched

72 lined cream colored pages

60lb/90gsm acid free

5.5×3.75 inches