I backed the SSC kickstarter campaign, and you should too. They are fully backed and are in the stage of scoring extras, so go back it and score! Also if you don't want to read the rest of my review, I really dig these pencils. Nutshell review: Dark, decent point retention, great for class notes.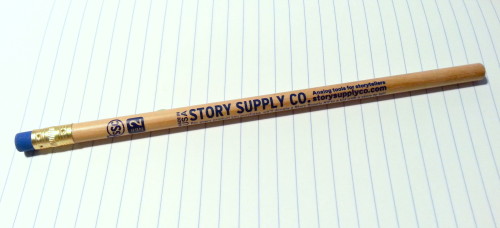 I had hoped to get this review out a little sooner than I have but due to a new internship, classes, and a ridiculous number of papers due in the first weeks of class, I haven't had time to write up a proper review. However all of that means I'm able to really put this pencil through it's paces. I've used a good chunk of it for class notes, reading notes and underlining, as well as general writing. Thus far I'm impressed.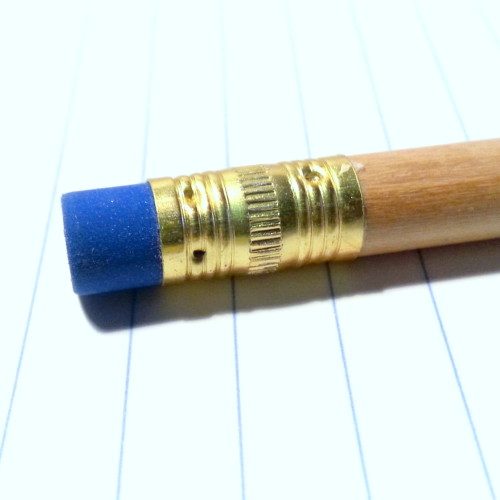 First off let me tell you more about the how nice this pencil looks. It's a naturally colored pencil with nice navy blue printing, a golden ferrule, and a snappy blue eraser. It all works together to look really nice. It's a sharp looking pencils. It is billed as raw, but it is not. After sharpening, there is clearly a finish that can be seen. Maybe a water-based varnish? I'm not sure, but it is not raw. (This could also be due to the fact that I have a reviewer sample and the final version might be different.) Regardless, it is  a good looking pencil.

The pencil is made by Musgrave*, right here in the USA. It is not made of cedar instead pine or basswood. It smells appropriately woody, though not as good as cedar. It sharpens well in every sharpener I've tested it with- the Carl A5 (aka the Classroom Friendly), the KUM stenographer, the KUM Automatic, and knife. The core sharpens up well too. It doesn't chip or flake, even in my slightly dull KUM Stenographer. It has decent point retention for as dark as it is. With HB pencils I never know how many pages I'll get out of them HB pencils seem to be all over the map in terms of darkness and point retention. I favor darker pencils, and don't mind sharpening pretty often. I found myself getting about 2 composition book pages before I'd need to touch up the point. That's pretty darn good if you ask me.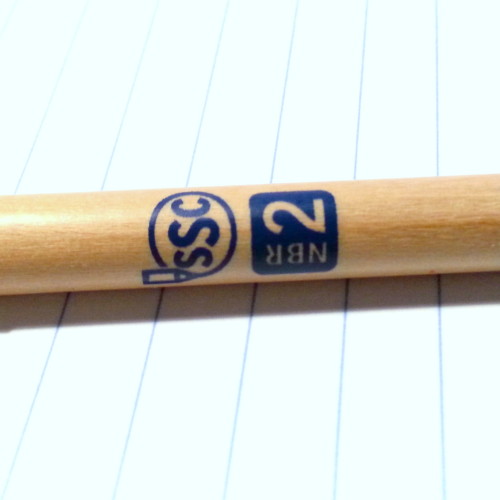 I'd compare this favorably to a General's Cedar Pointe #2, but being better in terms of darkness and smoothness, but not quite as smooth as the CP#1. Overall, this is a great pencil. It looks good and performs well. What more can you ask for?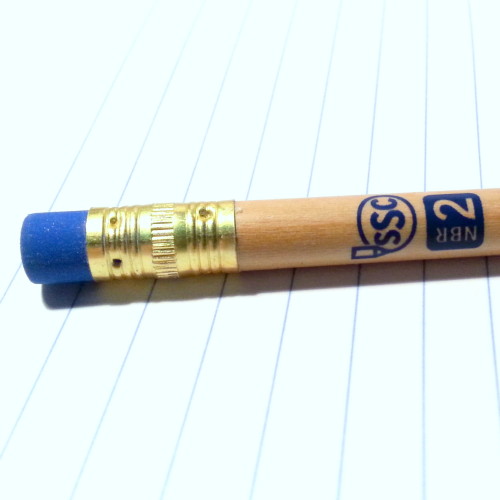 The only thing I wish is that the blue of the printing matched the blue of the eraser. That is a tiny little thing. Read more about SSC and what they do here. Back their kickstarter while you are there. It's a great cause and you can score some great rewards.
Continue reading →