With limited editions, my focus is on evaluating the aesthetics of the look and less on evaluating the internals. Viarco makes Baron Fig pencils. I'm not a huge fan of Viarco pencils, I find them to be a tad on the scratchy and gritty side for my taste. Which is BAFFLING because Viarco is capable of creating the smoothest and prettiest graphite as they do with some of their art graphite. Their Art Graph Sticks are creamy smooth brilliance. They are capable of SO much more.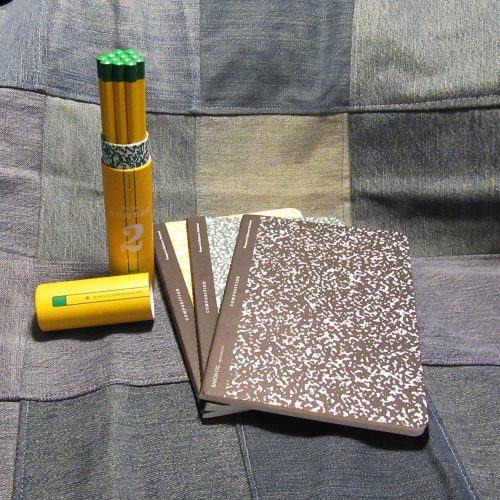 As much as I love the look of the Prismatics, the No.2 hits me in the feels. There is so much to love about this pencil. Part of what I love is that pencil nerds have been asking any of the makers of limited edition pencils to do something with a classic yellow school pencil. No one has delivered until now. Baron Fig not only nailed it, they hit it out of the park. This pencil is steeped in American school pencil tradition. They went with a matte but bright finish. The yellow  is bright or light chrome yellow versus the mid or dark chrome yellow we usually see on school buses and school pencil. It's cheerful and put a smile on  my face. The green end dip and imprint are light chrome green. It's also super bright.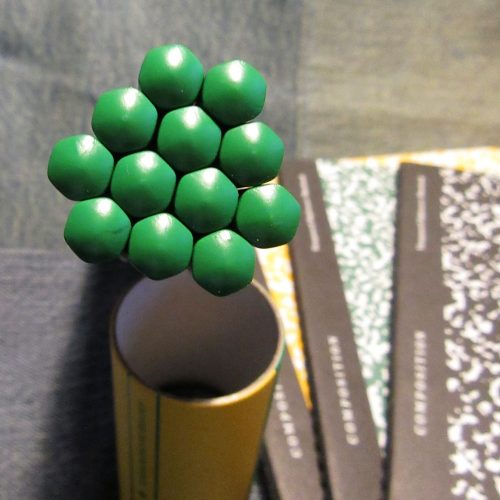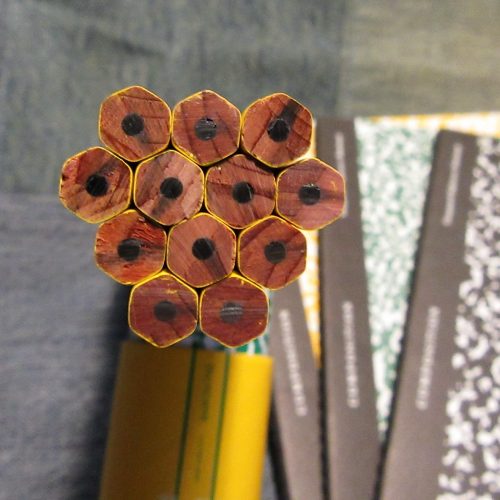 The color combination is classic. It calls out to Dixon's Ticonderoga, General's Badger or their Semi-Hex, and John Deere tractors.* the change in colors for pencils- the Ticonderoga uses foil in its imprint and a dusty shade of green on the ferrule. While the Badger sports green foil and a gold ferrule. IN contrast the No.2 has no ferrule at all, just a simple green end dip that perfectly matches the imprint. Unlike the budget pencils this has a thick application of the matte lacquer. Inside the matte lacquer is, for the first time, good old cedar.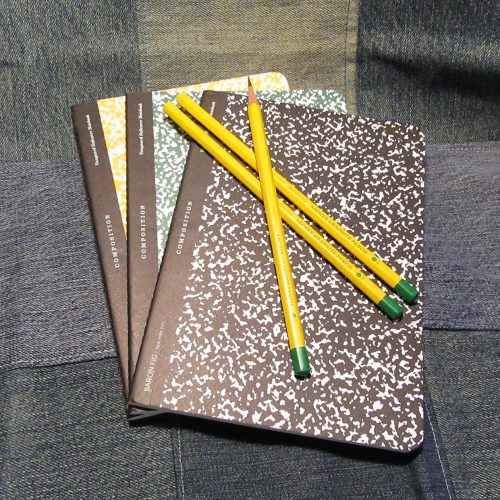 The core on mine were mostly centered, though I had 2 pencils that were pretty off center in my dozen. I tested the No.2 out on a variety of paper from Baron Fig's Vanguard and Confidant, to Write, to Field Notes, To No Brand Notebooks, and finally P+G index cards. The results were surprising. The 3 that I tested and used extensively for several days were much less gritty than the previous Archers I've used. As usual the archer's perform best on Baron Fig's own paper, the smooth yet toothy paper is optimum for gaining the darkest line with the least amount of effort. While smoother paper like the Write pocket notebooks forces the user to use much more pressure to get a good dark line.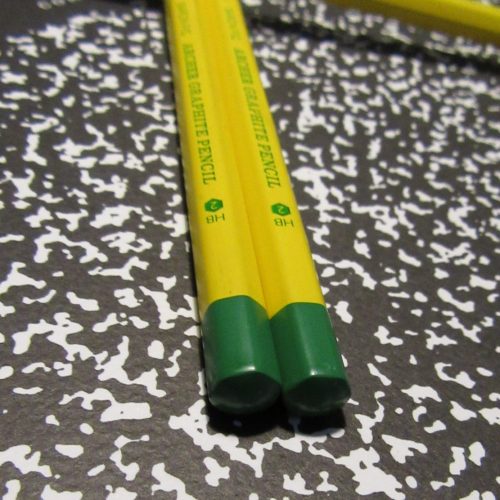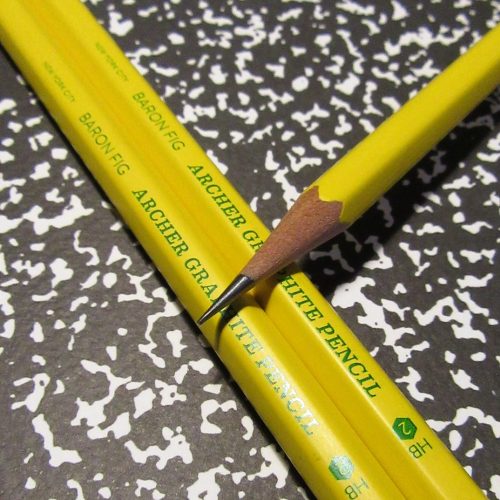 For a pencil I wasn't expecting to like but enjoyed quite a bit more than usual. The core is much more consistent and not gritty as in previous versions. The look is awesome and definitely reminds me of old school pencils. Thanks Baron Fig for the trip down memory lane. Continue reading →