The Metamorphosis is a really well done journal. It sports a nice hard cover that is covered with a nicely textured linen (or similar) bookcloth in very light salmon aka Millennial Pink, the end sheets are bright blue. It feels awesome. The spine is flat and opens relatively flat. It's Smythe sewn like most journals of this style and this gives the journal quite a lot of flexibility and strength. I have not found any loose stitching in my Metamorphosis. It sports a bright blue wide cotton poly blend ribbon that is heat sealed to prevent fraying. It's a tad too short for my preference, I'd like a full 2 inches protruding from the bottom of my book, but this has less than an inch. This makes it hard to use as a place marker and for opening the notebook. Unlike other journals of this style there is no elastic or pocket in the back. More on that later.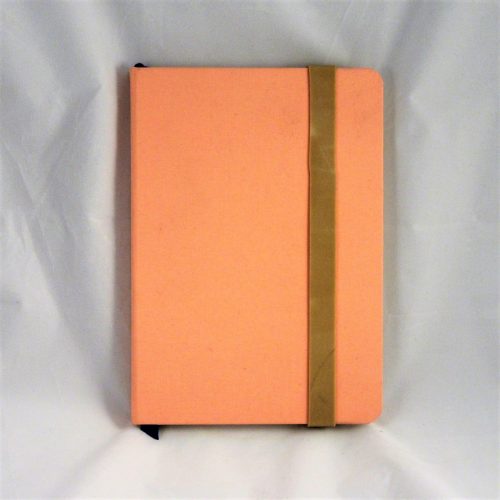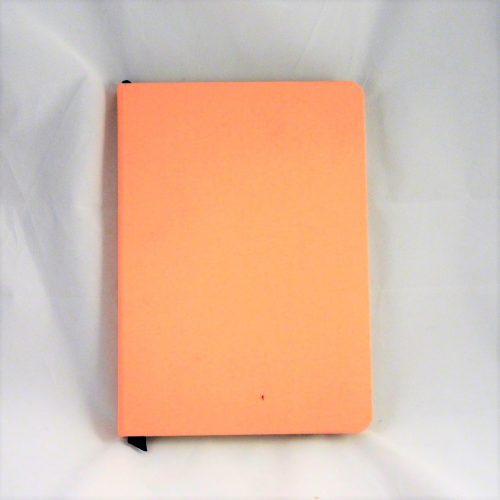 The paper inside is cream colored with grey dot grid or ruling if you chose that option. The dots are quite large but spaced 5mm apart. The gray of the dots is light and they fade into the background of my writing no matter what tool I'm using. BF doesn't disclose the weight of the paper but it's a decent thickness without being cardstock heavy. Most of my fountain pens performed relatively well on the paper with a minimum of bleed and soak through. There wasn't a great deal of show through either. You can comfortably write on both sides of the page and have no problems reading it all. That last 12 leaves/ 24 pages (an entire signature) are perforated so you can tear them out. It does take quite a lot of effort to tear them out so no worries on them working their way loose. The paper is smooth but has enough tooth that it is wonderful with pencil. I actually prefer it with pencil over pen- even fountain pen.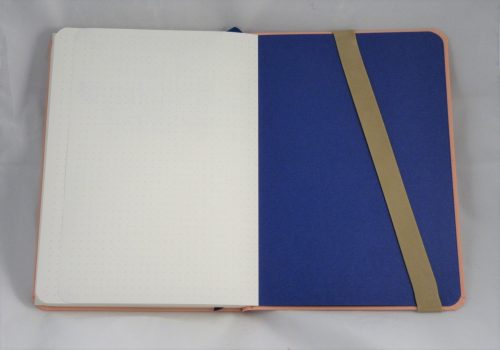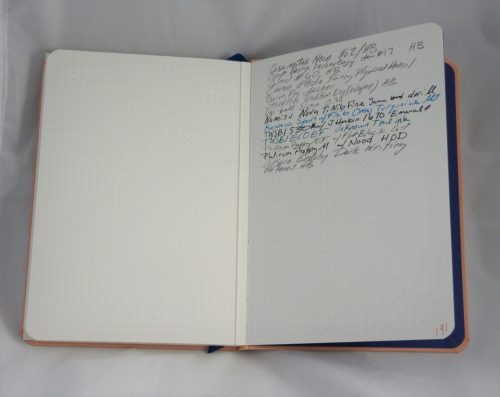 The linen cover, like any linen cover, attracts dust and a bit of dirt. It shows up especially on this pale salmon shade. That said, I like the look as it wears in with use. As I've used the journal and bent back the spine repeatedly, it now sits flat on a desk but doesn't close as well as it once did. I have giant rubber bands I use to hold it closed, but that's not totally needed. I adore the paper and the color of the dot grid, I do wish that the dots were a tad smaller.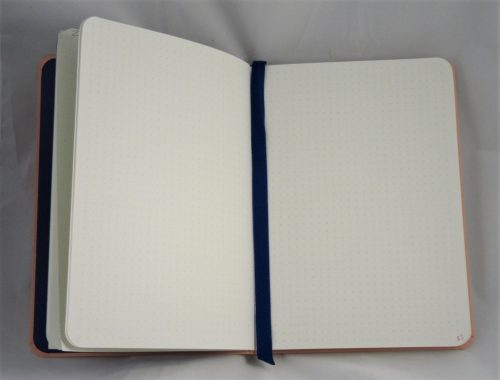 Overall I really like this journal and I know it won't be my last Confidant, I'll definitely be back for more. I do not miss the inclusion of the back pocket- a addition I rarely use in journal in which I write. However in an art journal I would miss the pocket. Once the book has been opened a few times the cover has difficulty staying closed, hence the large ass rubber band you see in my pics. It holds my Metamorphosis closed. It's ugly crepe rubber but I love it. I bought a giant box of them and use them all the time. I as looking for some that were FN "bands of rubber" size, but ordered the huge version. I like them anyway. I digress. I love my Confidant. Perhaps Baron Fig can add a nice braided or woven elastic pen/cil holder to their stable of accessories?