Nearly a year after its introduction, the TWSBI Eco is now available in full demonstrator model. I would be a liar if I said I didn't want the full clear model.* I have been using the original black and clear since purchasing it shortly after release. This is the ONLY fountain pen in my stable that I've kept full of ink since purchase. I've run several fills of ink through it, until settling on Iroshizuku Tsuki-yo as my go to ink for this pen. Tsuki-yo is a medium teal ink that leans perfectly between blue and green for me. It's well saturated yet not overly so and lubricated enough to make the EF steel nib on my Eco glide over most paper. This ink and pen combo is great. I am currently testing out the Edelstein Turquoise ink and it is also a great combo with this pen.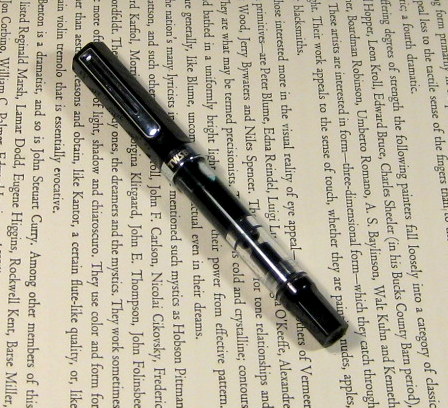 I have abused this pen. It lives in my Nock Co Fodderstack XL all the time next to one of my MetalShop CT Twist bullet pencils. This is not an easy life for a fountain pen. The Fodderstack lives in the back pocket of my jeans. I sit on it regularly. It bumps up against the Twist. I've dropped the Fodderstack and it's contents, I've tossed them across the room and onto the couch. Shockingly, the Eco has survived, certainly with some scratches and wear, but not a crack has appeared. This is precisely WHY I've been so abusive to the pen. Why I've thrown caution to the wind and risked a teal colored bottom. I wanted to see if the Eco would crack not only under normal circumstances and use, but with abuse.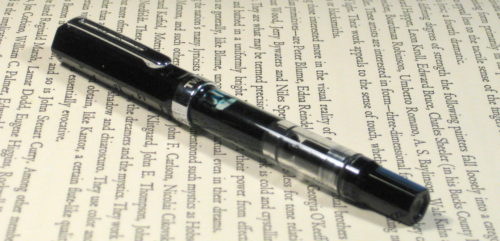 It hasn't.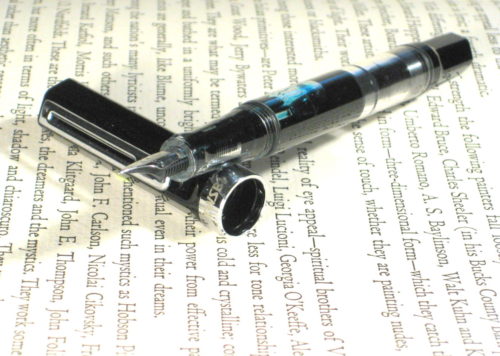 I also wanted, and needed a pen that could withstand such abuse. My work tends to be on the go. I move around much of my day. I'm standing at a whiteboard, sitting with a group, moving from room to room, little of my day is spent in one place. I needed a pen that could survive my use. The Eco did it, with a gold star.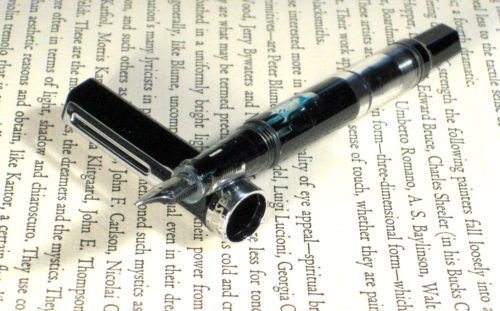 While I hesitate to recommend the 500 series to people for this same sort of abuse, TWSBI has done something with the Eco that seems to eliminate the cracking issues. I'm confident that when I purchase the full clear demonstrator model I'll be happy.
Continue reading →