I've added a new page tot he left of my main page. I've copied the text and images into this post so you can see it. I'll update it periodically when I come upon some new websites with tutorials. If you have any suggestions leave a comment below.
So you think you want to start your way into this fantastic hobby of bookbinding? HEre area few tutorials, and beware binding can be addictive… like crack…
Coptic Style Tutorials: CHeck out this Youtube video:
There is no sound so don't worry!One of the things that makes that video so great is that he's showing a single needle tutorial with the covers attachedi n the correct way. See how his cover and spine edge of the signatures are even- the covers don't overhang the spine? Yup, that's how they should be. It shows a few good things- tensions are correct and the cover is attached properly.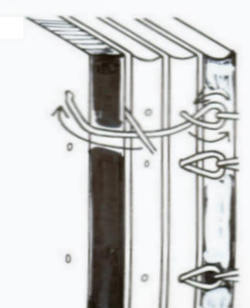 This little gem of a tutorial is written from the stand point of a teacher as a classroom aid. (I remember those days, wish I'd had time to teach my students how to make a coptic book.) This is also for a single needle coptic book. (Image above is from the website.)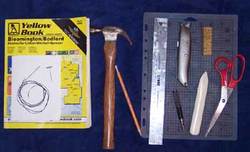 This tutorial is also for a single needle chain stitch. This tutorial features some great clear images of the sewing process. However, I disagree with the author in the section written on threads. The weight of the thread comes into play not because of "knotting between signatures" but because the thread lies in the fold of each signature. The thicker the thread the larger the stack of thread and paper along your spine, which causes the distinctive "coptic" spine flair that makes coptic bound journals so great for collage work. If you have knotting between your signatures you have other issues…. That being said this tutorial is one of the better out there. (Image above is property of the article author.)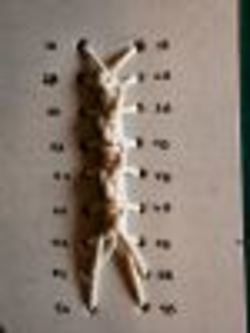 This is not a true caterpillar stitch but it's like a mini version. It's from Evil Rooster, a website I love for it's name not to mention that the site owner makes some great books. One of the many things that I really lie that is done on evil rooster is the use of stitching cards to learn new techniques. I have half stitched books, Evil rooster has card. I like the cards because you wouldn't be tempted to sell s technique card like you might be tempted to sell a really col experimental technique journal…. Not that I've done that or anything….(Image belongs to Evil Rooster)