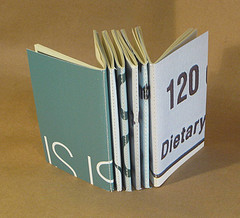 More New Jotter Notebooks
Originally uploaded by lessherger
These jotters almost didn't make it to Artfire. I'm so in love with the shades of green on the covers of these notebooks these almost remained mine.IF I didn't already have a box full of jotters these would have been mine. My loss is everyone's gain 'cause they are on ArtFire here.
You can also follow the link to the images of these on Flickr and see more pictures of jotters and other notebooks.